I have seen some "real life" reality show stars making classic mistakes with the big incomes they are earning. They are mistakes that you can learn from. I put together 3 examples so you know what NOT to do.
One of the stars of the "Real Housewives of Beverly Hills" is a former model, who is now a mom and author, named Brandi Glanville. Brandi recently received a $100,000 royalty check from the sales of her book. She promptly went out and bought a brand new Range Rover. She lives in a rented home and could have saved for a down payment, but instead she went for the big car purchase. Big mistake! If she employed the Opportunity Cost of money and had invested the $100,000 in the stock market instead, she could have grown that to $259,000 in 10 years, $672,000 in 20 years, and $1.7 million in 30 years. Wow, what a disappointment!
On the reality show, "Don't be Tardy", Kim and Kroy Biermann are total spending disasters! They have an adorable family, a gorgeous home, and a storybook looking life, but they are making horrible choices with money that are going to come home to roost. Kroy is a professional football player for the Atlanta Falcons, so he's earning a high income while he's playing pro ball. They should be socking away money for their future, but instead, Kroy has spent hundreds of thousands of dollars on Kim's diamond rings, watches, bracelets, and earrings. She's a walking jewelry store and it appears to be bought at retail prices. If you are going to spend that much on jewelry, at least find a wholesale connection. After all, diamonds are simply commodities! They are all made of carbon and some are cut better than others, but otherwise they all come from the ground and are the same! Why pay 10 times more when you don't have to? I was fortunate to find the Wholesale Jewelry Mart in San Francisco when my late husband and I got engaged. We paid 1/10 the value that the diamond ring appraised for! Remember, you can have whatever you want, just buy it at the right price! In this case, find a way to pay wholesale, not retail!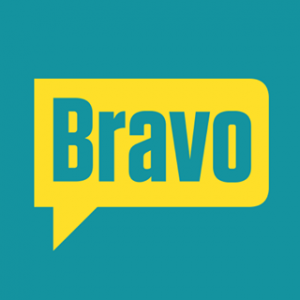 I have to fess up, my favorite TV show, and I watch it religiously, is "Million Dollar Listing NY". It's a show about 3 New York real estate agents. Luis Ortiz is a real estate agent who is always trying to catch up to the big dogs, Fredrik and Ryan.
Luis recently bought a brand new Maserati. I estimate the cost of the Maserati to be over $100,000. In addition to the big price tag, Luis also has to insure it, garage it, and maintain it. In NYC that's not cheap. People have paid $225,000 just for a garage! Let's say he bought a garage. He didn't, but let's say he did. If his grand total was $325,000 for the garage and the car, and we can again use my example of Opportunity Cost, had Luis invested the $325,000 in the stock market instead, guess how much it would grow to in 10 years? 20 years? 30 years? In 10 years at 10% = $843,000, in 20 years at 10% = $ 2.1 million, and in 30 years at 10% = $5.6 million! So not only did Luis make a poor decision for today, this will effect him the rest of his life with money he could have had, but won't. Even a car bought a few years old in great condition is a lot smarter than buying a new car.
_______________
I want to give a shout-out to one of our listeners who listened to my podcast about buying new cars and made a smarter choice. Mark was all set to buy a brand new truck. In fact, he was going to take out a loan to buy it. He admitted he didn't really need it, but he really wanted it. He listened to my podcast about buying new cars and realized in just the first few years, he'd lose about $20,000 of it's value. He thought about all the new cars he had bought in his life and how much the depreciation lost added up to. It was over $100,000 (and maybe even a few hundred thousand dollars), because there had been dozens of new cars he purchased in his lifetime. He was determined not to make the same mistake again. He searched for the same truck (as the new one) he wanted and found one in mint condition with low milage a few years old and bought it for only $16,500 – much less than the new truck, plus he was saved from paying interest on the loan. It's all paid for and he won't take the huge loss in depreciation that he would have with the new truck. Great going Mark!
Here are 3 key takeaways for you:
1) If you spend your principal you don't get it back! Savings/lump sums/principal are to be invested and grown into wealth. Here's the phrase, are you ready? If you spend it, you END it! Get it? If you spend the money, it's gone. Invest it instead.
2) Prioritize your spending on the things you really value, then shop for the best price. Don't be impulsive and pay retail, shop and find a way to buy it wholesale, discounted, or on sale.
3) The bottom line is: If you want wealth, don't spend it on depreciating assets, invest it in appreciating assets. That's the only way to become wealthy.
Sign up for the free report below to get focused on your financial freedom.
Be an action taker and sign up for my "11 Quick Financial Tips to Boost Your Wealth" by clicking on the yellow bar above. Get access to the FREE REPORT now!