Podcast: Play in new window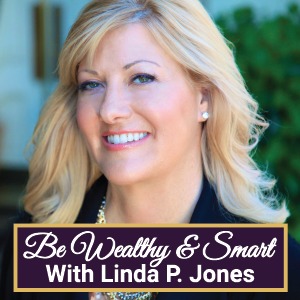 Learn what typical asset classes are and what they mean, the difference between index funds and managed funds and the 3 reasons why a 401k is likely your best investment.
Sponsor: The School of Podcasting, use "pod20" to save 20%!
To subscribe to the podcast, please use the links below:
Click Here to Subscribe Via iTunes
Click Here to Subscribe Via Stitcher on an Android Device
Click Here to Subscribe Via RSS Feed

Leave a Review for the Podcast
If you haven't done so already I would love if you took a minute to leave a quick rating and review of the podcast on iTunes by clicking on the link below! It would be extremely helpful for the show and I'm aiming for 100 5-star ratings soon! We are currently at 86 5-star ratings – you are amazing, thank you!
Watch a video on how to leave a review for the podcast.
To receive my thank you gift to you for your review, send a quick email to my assistant at Support@LindaPJones.com letting her know you left a review, and we'll send you an audio recording, "Secrets of Billionaires". It's 20 minutes about how the ultra-wealthy are planning to make a (another) fortune and you can too!
To leave a review, click HERE. When you get to the next page, click the blue button "Listen in iTunes", listen to an episode, and click on "Ratings and Reviews" across from my photo. I so appreciate it!
Start shifting your thoughts to believe "more wealth than you think" is possible for you, by getting my series, "21 Days to a Wealthy Mindset", free! Click HERE.
Sign up for the free report below to get focused on your financial freedom.