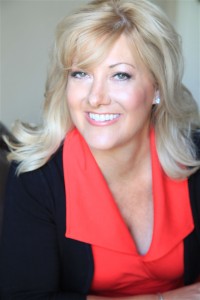 Welcome to Be Wealthy & Smart™, I'm Linda P. Jones.
I spent my early years seeking the answer to the question: Why are some people are rich and others aren't?
It led me to devour books about wealth building for most of my life, starting with Think and Grow Rich when I was 10 years old. I continued my financial education by earning a B.A. in Business at the University of Washington, a CFP® designation, and working with professional money managers for over 25 years.
My early studies led me to theorize there were 6 steps to wealth and when I followed them, starting with nothing, allowed me to save and invest my way to $2 million at age 39.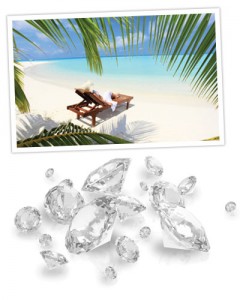 My career in the financial industry involved working my way up from the bottom to become a Regional Vice President for retail sales of mutual funds, institutional funds, managed accounts and hedge funds at a major stockbrokerage firm, responsible for a 6-state territory with over $200 million in annual sales. (Fun fact: along the way, I also had the pleasure of working in NYC on Wall Street and in the World Trade Center on the 102nd floor, years before 9/11).
In 2005 my husband died suddenly from a brain aneurysm. It caused me to re-evaluate my career and life's purpose. In 2010 I started Be Wealthy & Smart™ to empower women and men worldwide to financial freedom.
I show how to understand regularly repeating economic cycles and where investing opportunities exist today by hosting the award-winning "Be Wealthy & Smart Podcast" on iTunes, reaching over 1,280,000 people in 181 countries.
In short, I'm good at making boring topics interesting and complex topics simple so don't be surprised if you find yourself actually liking financial matters – even if you haven't before!
This and more has been my personal journey that has led me here to you and yours has led you here to me.


"In 6 months of working with Linda I've seen my net worth triple!"

"Before working with Linda, I felt very confused and overwhelmed about the world of investing. I was very interested in starting a retirement account and getting my money working. Since working with Linda I feel so much more empowered and confident and secure in my money. I feel a lot more solid in my own wealth mindset which has me confident that money is always going to be flowing to me. I've also created a very strong investment portfolio. Over the last 6 months of working with Linda I've seen my net worth triple!"

—Vrinda Normand
www.irresistiblewriting.com
What makes Linda different than other financial experts?
1. She's a mentor, not a journalist.  Anyone can write about money, but are you learning from someone who has achieved financial success? You will learn from someone who made $2 million at age 39.
2. Your financial education must be separate from conflicts of interest. It's more important than ever to know you are getting independent information that is unbiased.
3. You'll never feel uncomfortable asking a question. Does your advisor talk down to you or make you feel ignored? If so, you have a place where you can be comfortable asking questions about money and investing and finally understand explanations of complex subjects.
4. Learning from a mentor can shorten your path to wealth. You don't have time to make mistakes if your goal is a comfortable retirement.
5. Use economic cycles to determine best places to invest.  Learn how to match your investing with the economic cycle and how cycles can indicate the best (and worst) wealth building opportunities now.
6. You'll benefit from two wealth building approaches that together are the most powerful ways to wealth: the Twin Pillars of Wealth Building™ – Invest Like Billionaires and Create Your Luxury Brand Business™. Having both pillars creating wealth for you will allow you to reach your financial goals sooner.
7. Rather than living frugally and on budgets, live a full, rich life. Have and enjoy the things that are important to you, while also building wealth. Learn how to have the lifestyle you want by setting your priorities and being smarter with your spending.
8. You'll receive quality financial education from Be Wealthy & Smart™:


"I now have a plan for long-term wealth."

"I've always been someone who was good at making money but not so good at creating long term wealth for myself. What I most appreciate about Linda's coaching is how it has shifted my mindset and thinking about money and wealth. She's practical, down to earth and explains finance in a way that's both understandable and fun."

—Mark Satterfield, www.GentleRainMarketing.com
"The greatest good you can do for another is not just to share your riches, but to reveal to him his own."
-Benjamin Disraeli
How do I work with Linda?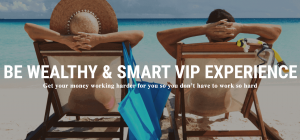 You can work with Linda 4 ways:
1. The Be Wealthy & Smart VIP Experience™
The Be Wealthy & Smart VIP Experience™ is a community where I take all the jargon and confusion out of investing and give you a "Cliffs Notes" version with absolute clarity. Whether you are a seasoned investor or a beginner, I take the big picture view of what's happening and serve it to you on a silver platter monthly, so you know where to invest and grow your money. Just like the Earth has seasons, there are cycles that impact how and where money flows. Everything is connected.
The Be Wealthy & Smart VIP Experience™ is for people who want to work closely with me, ask me questions and be in my inner circle. You spend an hour with me live on a webinar once a month, get daily articles and commentary posted by me in a private Facebook group, as well as have access to a forum with dozens of financial topics and lifetime access. Click here for details on how to join the Be Wealthy & Smart VIP Experience™.
2. Self-study programs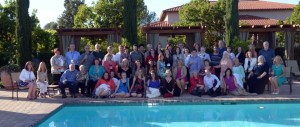 Programs for you to learn at your own pace. From creating a wealthy mindset to your luxury brand business™ to learning the steps to wealth, increase your knowledge and confidence to attain financial freedom.
3. Weekend Intensives
Whether you have personal financial questions, want to learn how to invest successfully at a deeper level, or determine what your luxury brand business will be, it may be a fit for us to work together in a weekend intensive session.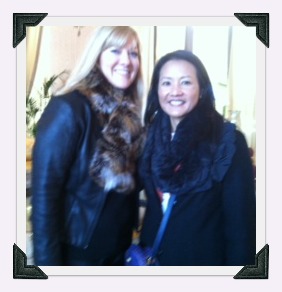 There are two powerful roads to wealth. The first is investing like billionaires, which involves understanding bubbles, cycles, and trends to maximize your investment returns.
The second is creating a luxury brand business, which is how to price, package, and promote your way to high-end clients. Today it's possible to do the work once and generate an income stream for the rest of your life.
4. Be Wealthy & Smart Mastermind™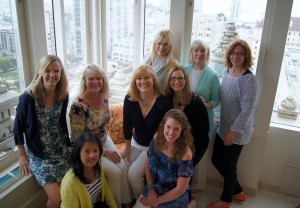 Once a year I open the doors to work closely with me on a year-long basis so you can become a savvy investor, increase your income and experience financial freedom. We also have one weekend retreat where we travel to a special destination and focus on your business or wealth building.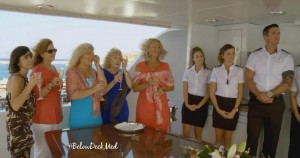 (Yes, that was me on Bravo TV's "Below Deck Mediterranean" with some of my Mastermind members).
It's time to take control of your finances. Whether or not we work together in one of the above ways, I'm here to help you achieve financial freedom. Your next step is to click the yellow button below!
Get your "11 Quick Financial Tips to Boost Your Wealth!"