Welcome to the Wealth Heiress (that's you.)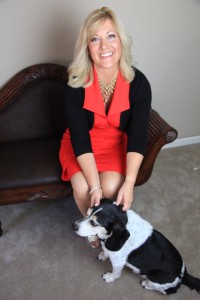 Hello!
I'm Linda P. Jones and this is my spoiled beagle, Penny. You may see us on walks around the neighborhood or out of town on trips. She's the one walking me.
Growing up middle-class in the affluent suburb of Mercer Island (near Seattle, WA), I was fascinated by why some people are wealthy and others aren't, which led me to read Think and Grow Rich when I was 10 years old. After graduating with a Business degree from the University of WA, I went to work in the financial industry and taught myself to invest in stocks, making $2 million by the time I was 39. We moved to the sunshine and now live in Rancho Mirage, near Palm Springs, CA.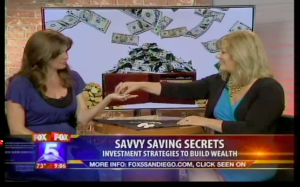 3 Fun Facts:
1. My favorite celebrity is Audrey Hepburn. You'll see a little of her memorabilia around my home and on the website.
2. I'm a recovering sugar-a-holic, gummy bears being the main culprit. Other than that, I'm a healthy eater and love fruits and vegetables (really.)
3. I love to cruise. You may have seen me zooming around on a jet ski with my friends on an episode or two of Below Deck Mediterranean on Bravo TV.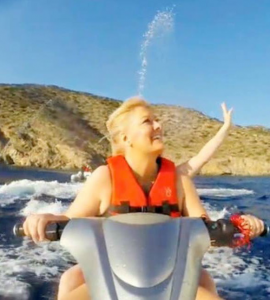 Sometimes life can take a horrible turn, like when my husband died suddenly from a brain aneurysm. It caused me to re-evaluate my career and life's purpose. So I started a business and the "Be Wealthy & Smart" podcast (award-winning) on iTunes and Stitcher Radio, reaching over 1,300,000 downloads in 181 countries.
I'm honored to be on these lists:
Some Things You'll Find Out Here:
1. Wealth is about your priorities and choices. I believe wealth is possible for anyone who desires it, no matter how little you have to start with or how humble your beginnings.
2. Everything moves in waves and cycles. So do investments.  Learn how cycles may indicate the best (and worst) wealth building opportunities, then match your investing with the economic cycle.
3. There are two ways to jumpstart your wealth. I call them the Twin Pillars of Wealth Building™ – Investing Like Billionaires and Creating Your Luxury Brand Business™. Use both to get your money working harder for you, so you don't have to work so hard.
4. Budgets can be hazardous to your wealth™. They are restrictive, make you feel like you're on a diet, and can give you a bad relationship with money. Rather than living frugally and on budgets, determine your "5 Spending Priorities™". That way you can live a rich, full life and enjoy the things and experiences that are important to you.
5. Everything has an opportunity cost. That's how much your money would have grown to if you invested instead of spending it. I'll show you how to have what you really want, in a smart way so you have security and financial freedom. Step into the fabulous woman you are destined to be – your Wealth Heiress.