Are you looking ahead to invest or are you continuing to invest the same old way, in stock market indicies and bonds by chasing performance that's in the "rear-view mirror"? I believe this year, that will make a huge difference.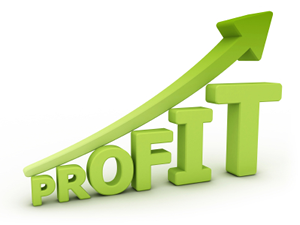 In 2000, an 18 year cycle in stocks ended (1982 – 2000) and a new 18 year cycle in commodities began while the broad market averages in stocks have had their worst performing decade ever (2000 – 2009).
In 2010, the 30 year bond cycle ended.  With the long-term interest rate cycle rising over the next 30 years, many investors who considered bonds "safe" will soon be re-evaluating whether that is still true.
My advice is to start diversifying out of bond funds now. The reason they have been "safe" is because interest rates have been declining for 30 years, and as interest rates decline, bond valuations rise. That cycle is now reversing trend. Many people who don't realize this will be surprised to find bond funds can lose money.
The real estate market ended an 18 year up-cycle in 2007 (this cycle was used by the Rothschild family to build a fortune over a century). With real estate cycles down and interest rates rising, I'm not excited to invest in most real estate either.
So what are cycles telling us about where to invest in 2011?
In my opinion, investors who shift to commodities will do much better than those who stay positioned in traditional stocks and bonds.
Take a look at these results for 2010:
Silver oz. +80%
Gold oz. + 28%
GDX + 23% (Large company gold mining stocks)
GDXJ + 42% (Small company gold mining stocks)
Compare to the bond and stock averages:
Bonds (AGG) +0.96%
S & P 500: + 12.9 (500 largest companies)
Dow Jones Average: + 11%
Nasdaq: +17%
If you've been following me for a while, you know I believe we're in a commodity cycle that will favor gold and silver stocks. As an investor, I want to invest in the best sectors of the decade, so I can maximize returns. In my opinion, gold and silver will continue to outperform the broader stock averages for many years.
Even cash isn't "safe" because it will lose purchasing power (as the dollar declines, you can purchase less imports like food). Even though I believe we will have a challenging market in the second half of the year, stay invested in commodities, which are still in a strong up-cycle, and hold for the long-term.
Disclosure:  I own GDXJ and gold and silver stocks.