Did you hear Linda P. Jones on the Business Building Rockstars Show with Nicole Holland?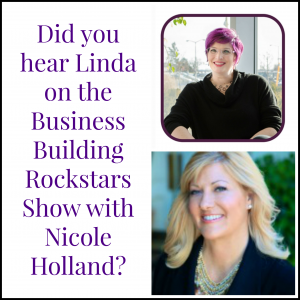 Listen as Linda shares the 6 Steps to Wealth – and what step made her a millionaire. You'll learn why wealth is possible for you and how to get started.
Step-by-step anyone can learn how to become wealthy.
Get "11 Quick Financial Tips to Boost Your Wealth":
10 things you can do that will make you richer
The #1 most important thing you can do to become wealthy
The habit that will make the most difference in your net worth!
Click here for your tips >>