Nothing short of spectacular!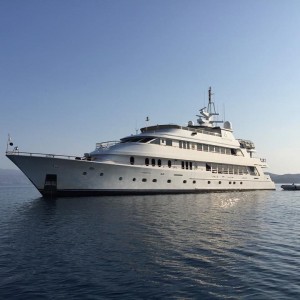 We had a fabulous time aboard the Iononian Princess with Captain Mark and the crew!
The ship is beautiful and spacious. Put us in that setting with the Greek islands in the background and it was really amazing!
Chef Ben was a nice surprise to have as our chef. His cooking was delicious and his interpretation of our likes and dislikes was right on track. He went above and beyond to make us feel special and to create something unique and original. It was all presented beautifully, fresh and to die for!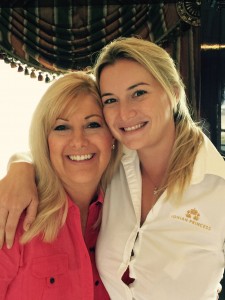 The salmon truly tasted the best I have ever eaten, and being from Seattle, I've eaten a LOT of salmon! His secret sauce had truffle oil and I think that's what made the flavor POP. It was delicious.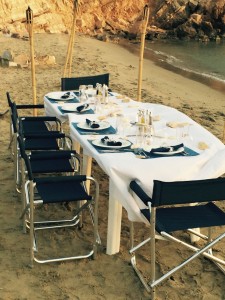 It might have seemed crazy we wanted s'mores, but they are one of my favorite desserts, especially when at the beach. My sister got my hooked on them when we had them at her beach house in Kirkland.
The thing that I didn't expect is how much I loved the Wave Runners! It was my first time driving it and I absolutely loved it! The faster we went, the more fun it was! I'm not always a speed demon, but it was easy to punch it and make it go fast and I could ease back on the the throttle and slow down quickly. There are no brakes, so you have to pay attention to what you're doing and where you're going!
The thing that surprised me about the yacht is how big the galley is. It's quite spacious and has all the comforts of home, even a bread maker!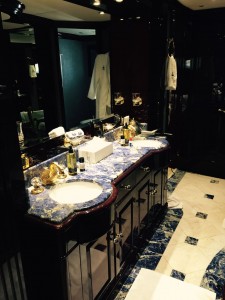 I loved the Master Stateroom. It was large and spacious with two closets, two toilets (plus a bidet), a small sofa, a jacuzzi tub and large shower. I didn't get to use the huge bathtub, so I guess I'll have to go back another time!
We had a blast shopping the handmade Greek jewelry aboard the yacht. George and Anastasia were lovely and had created some amazing one-of-a-kind pieces. My 14k Athena earrings are gorgeous. I loved the story that she is the goddess of Intelligence! Maybe some of that will rub off on me!
Although we did have our encounter with wind, it died down the rest of the trip and we were able to go on an amazing excursion with Bryan and Tiffany. Bryan even gave us a Greek history lesson and we loved learning all about it!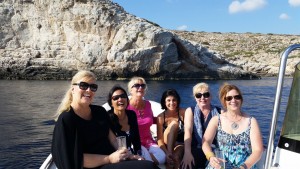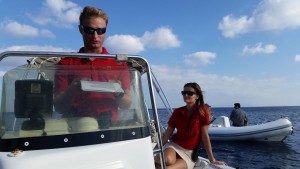 One thing we learned about the area is there is a buoy marker over a WWII plane that is submerged there! Bryan let us know that there used to be a base there during the war and that's how the plane ended up there.
Want to see more photos and learn my favorite part of being on Below Deck Mediterranean?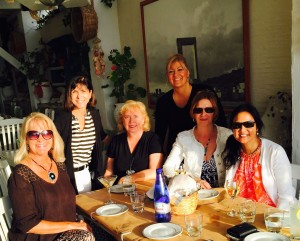 I've had a lot of questions about what exactly is a Mastermind? It originated from the book, Think and Grow Rich by Napoleon Hill. A Mastermind is a group of people (usually entrepreneurs) who come together regularly and talk about their businesses, enlisting feedback and ideas, and finding out things that will help the marketing of their business. Beginner masterminds help people determine things like your passion, purpose, business, business name, etc. More advanced masterminds help with product creation and development, marketing plans, automated revenue streams, multiple streams of income, etc. Our mastermind is an advanced mastermind.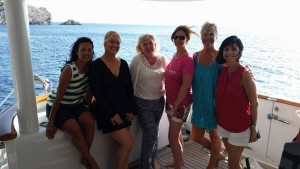 I also have a Be Wealthy & Smart VIP Experience membership group. It is where I teach monthly webinars about what's going on in the financial markets, where to invest to build wealth, and what you're not hearing in the media that will make a difference to your wealth building. I also share high-end information about bubbles and cycles and how cycles can be predictive of future patterns and financial peaks and valleys. My intention is to educate people about wealth building and show them it's not as difficult as Wall Street make you think it is.
If you're interested in learning how to work with me, check out the Be Wealthy & Smart VIP Experience here. Also, don't forget to check out the free, award winning Be Wealthy & Smart podcast here.
Click here to see more photos and learn my favorite part of being on Below Deck Mediterranean.
Advance your wealth building by clicking on the button below to get your free report, "11 Quick Financial Tips to Boost Your Wealth" and get on the path to financial freedom!