This ship has already sailed! I'm sorry you missed it.
Don't miss out again and leave empty handed! Get "21 Days to a Wealthy Mindset" FREE:
ENTER YOUR NAME AND EMAIL BELOW FOR
"21 DAYS TO A WEALTHY MINDSET!"

*We will never share your information.
===============================================================================================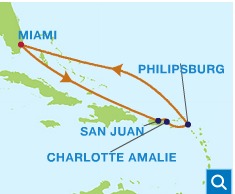 If you're like most people, you've invested in mutual funds, have a 401k, IRA, or other retirement plan and you or your spouse (or both of you) will work until age 65 so you'll be able to have a comfortable retirement right? Wrong! How are you supposed to know when the money you have is enough? What if it doesn't grow to the exact "magic number" you need? What is your plan if you need more to feel comfortable?
On the cruise, you will learn:
How and where to grow more wealth
The best ways to generate income, without relying on a job
Where billionaires are planning to make their next fortunes and you can too
How to earn income for the rest of your life from your knowledge and experience
How to understand bubbles, cycles, and trends to build wealth
Did you know 77% of the wealthy made their money by owning a business? Whether you have a business or are thinking of starting a business, you need to know how to:
Turn your passion and knowledge into products people are hungry for
Attract thousands of people to your business for free
Command top dollar for your products and services
Understand your "highest perceived value" that clients will pay more for
Create your Luxury Brand™ business – price, package, and promote your way to high-end clients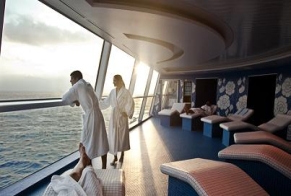 Join us on this enlightening and luxurious cruise for total rejuvenation inside and out!
The Super Rich and Fabulous Cruise is a very exclusive and unique event with Linda P. Jones, host of the "Be Wealthy & Smart" podcast on iTunes and winner of the bronze Stevie® for "Maverick of the Year" by the American Business Awards. Join top business leaders and entrepreneurs sharing their knowledge and experience.  Based upon what other attendees say, the Super Rich and Fabulous Cruise may very well be the best event that you choose to invest in yourself (and may even be partially tax deductible)…
On the Super Rich and Fabulous Cruise you will learn: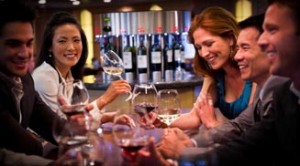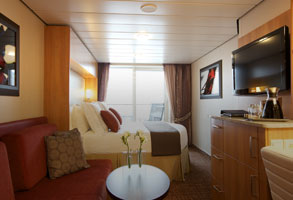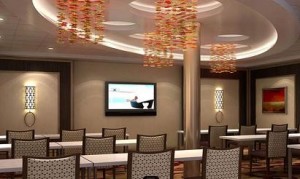 How to have financial freedom and generate more income for life
How your business, or a business you want to start, can market to and attract affluent clients who can afford to pay top dollar for your services
Learn the shifts and trends marketing your business in social media (for low cost and high impact) so you can get more clients and increase your income
Experience an invaluable business event, travel to exotic ports, relax on vacation, rejuvenate in the spa, be surrounded by luxury, make new friends, and have fun, too!
Now is the time to plan some well-deserved time off, see everything this luxurious ship offers, and select your AQUA CLASS stateroom with exclusive amenities at a very reasonable price. Rest assured, any special dietary needs are happily accommodated on board the ship.
Dynamic and Engaging Speakers Including: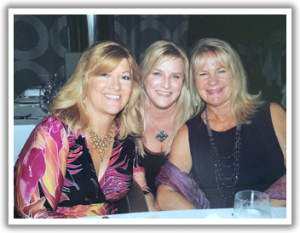 Linda P. Jones, America's Wealth Mentor™, Speaks about: "3 Steps to Financial Freedom – From Mindset to Millionaire" and "Creating Your Luxury Brand™ Business to Attract Affluent Customers!"
Kathy Stover, Social Media Strategist and Internet Television Expert, Topic: How to Promote Your Business to Massive Audiences Using Facebook, Twitter, Pinterest, Linked In, Google+, and YouTube!"
Thelma Putzel, Inner Worth Connection. Topic: The Truth of Who You Are. Learn to receive your unlimited potential, be who you want to be, and remove limiting beliefs.
Join us for an amazing time on the Super Rich & Fabulous cruise!
Participate in high-level masterminding for your new or existing business, where a small group of people focus on your business or business idea and help you take it to the next level!
Seven fabulous nights in the balmy Caribbean aboard this amazing luxurious ship for networking, masterminding, beach and spa relaxation, and martini bar socializing to jumpstart your 2015.
Here are some photos of the #1 RATED Celebrity Reflection cruise ship and our destinations: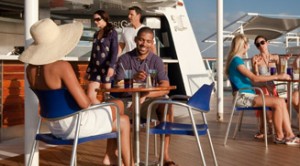 | | |
| --- | --- |
| | |
| Martini Bar | BLU Private Dining Room |
| | |
| Grand Case, St. Martin, Caribbean | Snorkeling in Turtle Cove, Caribbean |
| | |
| Sky Observation Lounge | Pool at Night |
Join us to learn new and exciting strategies and tips to help you get to the next level in the most fun atmosphere you'll experience all year.
Including: Financial education, business masterminding, networking, speaking, strategizing, planning, and preparing for your best year in 2015!
Join us for an unforgettable week with heart-centered, like-minded people and a fabulous memory you'll have for a lifetime! You'll be glad you did.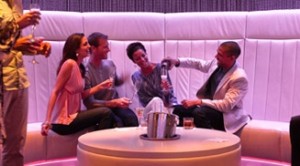 Here are the details:
Dates: November 1 – 8, 2014
Cruise Line: Celebrity
Ship Name: Reflection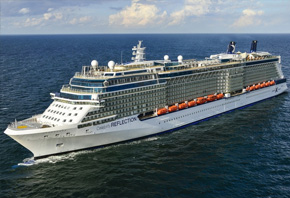 Want to see a PHOTO COLLAGE of the amazing adventure that awaits? Click HERE!
Hear what others have to say about our past business cruise: