How would you like some free advice on goal setting from a billionaire?
One of the interviews on my podcast that was super popular this year was my interview with Jeff Hoffman, former co-founder of Priceline.com.
Jeff is an amazing entrepreneur and manifester.
Not only is he a billionaire, he also won a Grammy® on the first album he produced!
Wow!
It made me think of you and sharing his valuable advice with you.
As we approach the end of the year, you might already be thinking about next year.
You might be wondering how you can make next year even better…
So I asked Jeff how accomplished so much in life?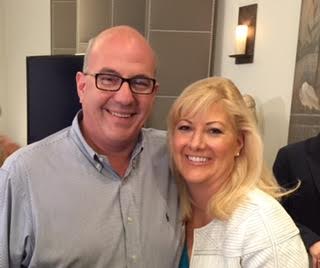 To find out what he said, how he sets goals and where he posts his goals to look at them everyday, listen here.
Along with Jeff's interview, here are some of the most popular Be Wealthy & Smart podcasts – in case you missed them and have some areas you'd like to improve quickly, easily and for free!
Who doesn't?
(I know you already know podcasts are like radio on demand that you can listen to on your phone or computer).
If you want to get out of debt next year and want some easy tips, listen here.
If you want to know where to get started with wealth building, listen here.
If you want to know how to save money and grow a nest egg, listen here.
If you want to hear my story of why I show people how to get wealthy, stay wealthy and experience wealth, listen here.
These are some of Be Wealthy & Smart's most popular podcasts this year.
We now have over 160,000 downloads and are being heard in 151 countries! Wow!
Thank you for all your feedback and support this last year!
We also had a couple of acknowledgements in our first 1-1/2 years of existence: the Be Wealthy & Smart podcast was voted one of the "6 Best Investing Podcasts of 2015" as well as "Top 5 Personal Finance Podcasts of 2014".
Nice surprise!
Next year I plan to add video to my free teachings for you – on Periscope, YouTube, ROKU smart TV and Apple TV®.
I'm on a mission to empower women and men worldwide to financial freedom and I'm excited to have you here!
All the best for a phenomenal year next year!
Sign up for the free report below to escalate your financial freedom.
Financial freedom can be yours…