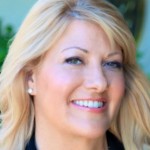 Welcome to Be Wealthy & Smart. I'm Linda P. Jones.
If you want to build wealth, you're in the right place! There's TONS of my first-hand wealth building information here that you won't find anywhere else.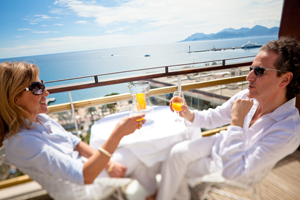 Do you want to:
attain financial independence?
have financial security?
take care of your family?
have multiple streams of income?
have a comfortable retirement?
live your passion and purpose?
give to others and create your legacy?
I've put together valuable information for you about wealth building. This has been life-changing information for me and I know it can be for you too.

1) To learn how you can understand bubbles and cycles to build wealth (secrets of billionaires) and the exact steps to become a millionaire, click here.
After studying millionaires for most of my life, I realized there were steps that they followed that created wealth. When I followed the steps, I became a millionaire (and you can too).
2) Listen to my Be Wealthy & Smart podcasts on The 6 Steps to Wealth. This is the step-by-step process that will show you how to become wealthy:

After you've learned the 6 Steps to Wealth, you can learn more by subscribing and listening to the Be Wealthy & Smart podcast. You'll find it's very different from other personal financial podcasts. I give you simple, practical things to do to begin building wealth.
The Be Wealthy & Smart podcast was named "6 Best Investing Podcasts" and "6 Best Personal Finance Podcasters on the Internet" in 2015 and "5 Best Personal Finance Podcasts of 2014". If you love listening to them and want to learn even more, be sure to subscribe to the podcast to get new episodes when they are released.
To learn more by listening to the podcast, click here.

To subscribe to the podcast, please use the links below:
Click Here to Subscribe Via iTunes, hit the blue button "View in iTunes", then the "subscribe" button under my photo to make sure you are notified when the next podcast airs!
Click Here to Subscribe Via Stitcher on an Android Device
Click Here to Subscribe Via RSS Feed

3) Want more billionaire secrets and to know what the timeline is for the next economic bubble?
If you're ready to work with my in my inner circle and learn more about where to invest to build wealth and what's going on in the stock market, check out the Be Wealthy & Smart VIP Experience™.

4) For some ideas to get started building wealth today, sign up for your free report: "11 Quick Financial Tips to Boost Your Wealth."
5) Need to work on believing you can have wealth? Change your mindset with "21 Days to a Wealthy Mindset."
In my experience, about 90% of wealth begins with how you think, what you believe, and the decisions you make. Working on your mindset, and remove your limiting subconscious beliefs, will be the most powerful step you can take to propel you toward the financial freedom you desire fast. To access my complimentary 21 Days to a Wealthy Mindset course, with no obligation, CLICK HERE NOW, then scroll to the BOTTOM of the page.

6) Access my favorite books and resources for savvy wealth building and creating automated income.
Click HERE for all your savvy wealth building resources and tools. Remember, building wealth is a matter of choice and requires taking ACTION. Do something today that will move you closer to your financial goals!

7) Connect with me!
Connect with me on Facebook and join my free community of wealth builders.
Follow me on Twitter and hear what I have to say about money and markets.
Follow me on Instagram for inspirational tips and motivational thoughts.

Have a question? Email me here.

I'm excited for you!
The information shared here is powerful and will make a difference in your life. But I can't do it for you. It's up to you what you do with the information I gave you and to put it to work.
Wealth is within your grasp – if you make a decision to become wealthy and do what it takes to make it happen. I encourage you to continue to learn and stay connected with me on my website, email list, podcast and social media.
To your prosperity!