Podcast: Play in new window
Subscribe: iTunes | Android | RSS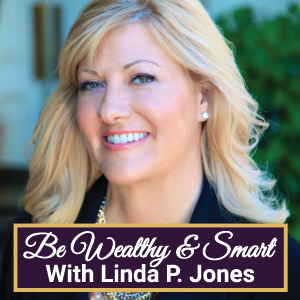 Learn the 3 things you shouldn't change to get rich and stay rich.
"Same house, same spouse, same car." – Thomas J. Stanley, author of The Millionaire Next Door
I just talked about 2 of the 3 things on podcast #290. If you haven't listened to it, I go into depth about why people are watching the small expenditures and missing the huge ones that keep you from achieving financial independence.
*************************************************************************
I'm having a summer giveaway through the end of September…you could win:
Win 6 awesome prizes:
5 of The Wealthy Mindset Blueprint (audio course): Learn how millionaires think the right thoughts for wealth before it happens (value $197)
                                 OR
1 Wealth Journal (book): Learn the 6 Steps to Wealth (value $67)
Here's what you need to do:
1. Leave the "Be Wealthy & Smart" podcast a review on iTunes (or Stitcher Radio for Android).
2. "Like" my Facebook Fan page at http://facebook.com/lindapjonesfanpage
(if you're on FB, if not, that's ok).
3. "Follow" me on Twitter at http://twitter.com/lindapjones
4. "Follow" me on Instagram @LindaPJones
5. Send me an email @ lpjhome@gmail.com and let me know you did this!
(If you're not on FB, TW or IG, that's ok, just send me an email @lpjhome@gmail.com and let me know you left a review).
If you've already done all 4 above, great! Thank you! No need to do them again! Just email me @ lpjhome@gmail.com and let me know.
All names will be dropped in a hat and a drawing will be done in early October for winners! 
Financial freedom can be yours…