Click on the music icon on your computer. It looks like this:

It will open iTunes.
2. Enter "Be Wealthy & Smart" in the search bar and go into the iTunes Store.

The Be Wealthy & Smart podcast cover will be showing.
3. Click on the blue button, "View in iTunes".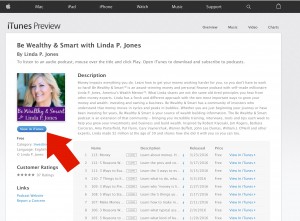 4. Click "subscribe", then click on "ratings and reviews".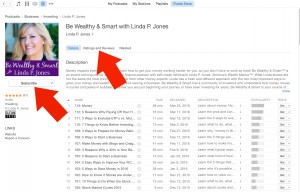 5. Click how many stars to rate it and click on "write a review".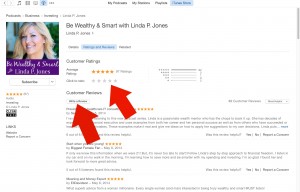 6. Click "submit".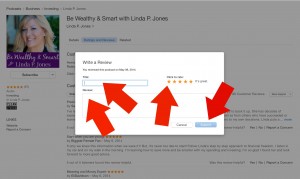 Now, please go to the "Be Wealthy & Smart" podcast in iTunes or Android and give a rating and review!
Thank you!