Podcast: Play in new window
Subscribe: iTunes | Android | RSS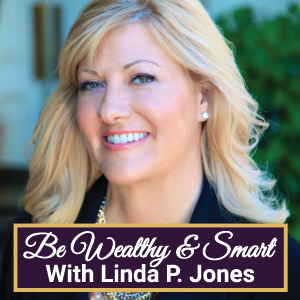 Learn how to find ETFs and decide what to invest in.
This episode is sponsored by Audible. It's the way I "read" more books and stay ahead of the curve. Audible is, of course, the easiest way to read books because all you have to do is just listen – like you are right now! There are over 150,000 titles to choose from for your iPhone, Android, Kindle or mp3 player and…your first audiobook is FREE! Just visit http://www.audibletrial.com/BeWealthyandSmart That's audibletrial.com/bewealthyandsmart.
Here is our listener question for today:
Hi Linda!
I have been listening to your podcasts for the past 12 months and love them! I can't get enough of them.
I have been investing as a hobby for the past 6 months and trying to learn as much as I can. I have heard you and several other people talk about ETF's and how useful they are. Unfortunately I don't know how to look up the ETF's I would like to invest in.
Can you do a podcast that answers the following questions:
1) How to find specific ETF's.
2) how to determine if they are the right one to invest in.
3) What are some of the key indicators I should look for?
4) Can I find ETF's based on performance of single stocks?
I look forward to hearing your insights on the topic! Thank you for all your hard work and desire to help lift us to new financial heights!
Regards,
Ryan
Thank you, Ryan! I appreciate you being a loyal listener! That means a lot to me and I love that you love the show!
What is an ETF?
Exchange traded funds are passive investments. They are a static portfolio that allows you to buy a basket of securities in an index or a sector. They provide diversification and low turnover and low fees. Since active management has had a difficult time outperforming indexes, investors have somewhat given up paying extra fees to managers who don't beat the indexes, so they are buying the indexes themselves. If you have a manager who consistently outperforms an index, and you net more after fees than an index, that would be a preferable investment. Today it's hard to find!
How to find specific ETFs?
Many investors who are looking for passive investments try to minimize fees. It makes sense, if you're investing in the S & P 500, they are the same 500 companies whether you buy it from company A or B, so you may as well purchase the one with the lower fees so you net more in your pocket. Many investors have flocked to Vanguard because they have a reputation of having the lowest fees. While fees are not everything, in the case of passive investing because portfolios are identical, it makes sense to buy the lowest fees. That would not be true in an actively managed portfolio however.
How to determine if the ETF is the right one?
You always want to pay attention to asset allocation. In equities, you want large, mid and small caps plus international (outside of the US). You can also have some sector funds like REITs or precious metals or short-term bonds in 3 to 5% weightings.
Can I find ETFs based on performance of single stocks?
Yes, but I don't recommend it. Typically, fund managers prevent any one position from growing beyond 5 percent of assets in order to manage their risk.
Sector ETFs are more likely than actively-managed funds to have large positions in individual companies, mainly because they track market-weighted indexes that themselves are often over-weighted with a few popular companies.
For example, the $12.9-billion Consumer Discretionary Select SPDR ETF, has 15.1% of its assets in Amazon, while the iShares MSCI South Korea Capped ETF with $3.8B holds 22.9% of its assets in Samsung.
I don't recommend investing in sector funds in order to invest in a particular stock. To me, that just shows that there is a need to rebalance a portfolio to bring it back into a regular proportional investment of 3 to 5%.
If a stock is overweight in an ETF, it means it has already appreciated quite a bit and it may be a sign this isn't the time to invest in it. When shares grow into a larger allotment than 5%, managers are often paring back, not looking to buy more. You should think like the professionals.
Having said that, I also believe that you want to let your winners run and to sell your losers, so I would say if you want to own a stock, buy the stock. Don't buy a sector fund to own 1 stock.
***********************************************************************
I'm having a summer giveaway through the end of September…you could:
Win 6 awesome prizes:
5 of The Wealthy Mindset Blueprint (audio course): Learn how millionaires think the right thoughts for wealth before it happens (value $197)
                              OR
1 Wealth Journal (book): Learn the 6 Steps to Wealth (value $67)
Here's what you need to do:
1. Leave the "Be Wealthy & Smart" podcast a review on iTunes (or Stitcher Radio for Android).
2. "Like" my Facebook Fan page at http://facebook.com/lindapjonesfanpage
(if you're on FB, if not, that's ok).
3. "Follow" me on Twitter at http://twitter.com/lindapjones
4. "Follow" me on Instagram @LindaPJones
5. Send me an email @ lpjhome@gmail.com and let me know you did this!
(If you're not on FB, TW or IG, that's ok, just send me an email @lpjhome@gmail.com and let me know you left a review).
If you've already done all 4 above, great! Thank you! No need to do them again! Just email me @ lpjhome@gmail.com and let me know.
All names will be dropped in a hat and a drawing will be done in early October for winners! 
Action Steps:
Write about your thoughts in your wealth journal: Wealth Mini-Course & Journal by Linda P. Jones
Sponsor: Audible – Get your first audiobook for FREE today. Over 150,000 titles to choose from for your iPhone, Android, Kindle or mp3 player. This is the way I "read" more books and stay ahead of the curve. Visit Audible and get your first audiobook free!
Financial freedom can be yours…