Podcast: Play in new window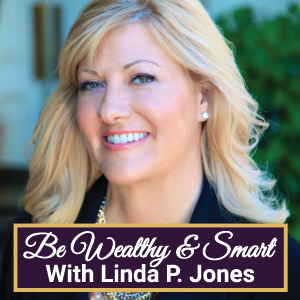 Listener Questions
I saw this and thought of you!
I just recorded episode #127 about best credit card reward programs and the benefits of different credit cards. The AMEX Black card (Centurion) was used by Chinese Billionaire for his $170 million Modigliani painting and he now has 170 million points! No limit to the card. Based on each cardholder's spending on a case by case basis.
China has a law that you can't take over $50k out of country per year.
Wanted points to fly family for the rest of their lives. Can trade them for miles, hotels, etc.
If converted, his membership rewards points into one of a number of airline frequent flyer programs, he could fly 3,000 times between the US and Europe in the first class suites offered by Singapore Airlines (estimated cost: $17,800 round trip).
And now for listener questions…
From Jacob:
Hi Linda!
I just wanted to thank you. I have listened to your first 20 podcasts and I am a believer.  I am a hairstylist, and I give quality service for a dollar store price, and I have been pretty unsuccessful. Your podcasts have been helpful for helping me understand why. I'm developing a brand and your information has been so helpful. The next thing I do today is to give you a 5 star rating on iTunes. Thank you thank you thank you! I also want to know, how to get a spouse on board with becoming wealthy?

My personal mentoring clients have struggled with this.
1. The first thing I do is explain the difference between how women and men invest.
Men comfortable with risk, women like security. You're already at odds!
He wants to grow the money, she wants to protect the money.
A woman's #1 fear is being homeless. So the nest – your home – is important.
BTW, I believe that's why women usually want to keep the home after a divorce, which is not always a good thing to do.
2. Get on a common page with what you want.
Couples often don't discuss their long term goals.
Are you wanting a second home? To retire at the beach? To play golf? Ski?
Agree on what you can agree on and work on compromising on the things you can't agree on.
3. Spender vs. saver
One spouse is free with money, one is more careful.
Set your priorities for your money. Put retirement high up – go to podcast #122 & #123, "Prioritize your money" and "Spending, saving and investing for retirement."
4. Agree to move homes infrequently. Make a long term plan for your home. Don't
buy a condo downtown and then move to the suburbs to have a child, unless you can stay there 20 years.
5. Have a date night. David Bach suggested it in the book, Smart Women Finish Rich.
Discuss your goals for money. Get on the same page!
6. Allow for "dream" items. She may want an expensive handbag. He may want an expensive Italian bike. Put gift budgets for 3 holidays (birthday, anniversary and Christmas or Hanukkah) together. Keep one eye on spending today and one eye on tomorrow.
Next question…
From Celine:
Linda, thank you so much for sharing your knowledge and experience about wealth, I find your podcast very educational and easy to follow for people with different backgrounds. so thank you and please keep up the great work! I wanted to ask if you could recommend the best 2-3 banks/brokers/investment services where to open an IRA? I know you don't endorse products or companies but I hope it's ok to ask if you can advise on what you've seen working best for IRAs. Thanks so much!

IRA is like an envelope and you put investments inside.
My 3 favorite brokerage firms:
Fidelity
Schwab
Scottrade
vs.
Vanguard investment company. May limit your investment choices.
Next question…
Linda – your introductory jingle is horrible! Please get something more age appropriate and gender neutral.

Ha ha! It's intentional.
It's for your positivity and as an affirmation to have a rich life.
The idea is to have you repeating the words over and over as a mantra. Repetition creates new neuropathways in your brain and changes your subconscious beliefs. It's intentional for your wealthy mindset.
The singer/songwriter of LIFE, Beckah Shae, gave me permission to use it and I love it. I hope you do too – eventually!
Advance your wealth building by clicking on the button below to get your free report, "11 Quick Financial Tips to Boost Your Wealth" and get richer now!