How would you like to have a steady stream of clients who can easily afford your services, deeply desire what you provide and be dream clients to work with?
Working with affluent clients is different – it's been proven there are fewer complaints, fewer returns, and fewer headaches than working with lower income clients.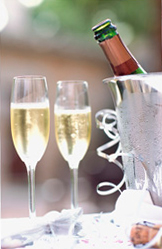 Not only are they dream clients, but they are also more likely to refer their friends to you!
Yes, you CAN have clients with disposable income of $250,000 or more, and have a propensity to buy. I'll tell you where to find those clients.
---
From the desk of Linda P. Jones
Thursday morning
Dear Friend,
Having a business requires an investment of time and money. You have an idea, put up a website, and start offering your products and services.
Along the way, you've probably hired coaches and mentors to help you. You've got the elevator pitch, your tag line, a brand, maybe even a book or two.
So why are you still struggling to find clients who can afford to pay you what you're worth? Why are you hearing the "I'd like to work with you, but I can't afford it" objection all the time?
Is it the economy? Your sales pitch? You're pricing?
In your heart, you know it's not just about the money, but you can't quite put your finger on what it IS.
Does any of this sound familiar?
You have good clients and would like a lot more
You're not sure how and where to find affluent clients
You feel like you're working hard, going in circles and not really making more money
You're having trouble selling out your high-end packages or events
What does this all have in common?
You aren't attracting clients who are
trading up for luxury brands!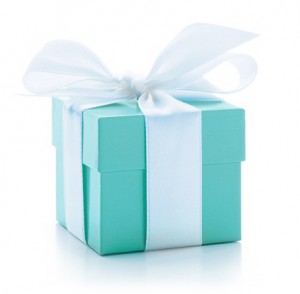 Traditional thinking is if you charge more, you'll sell fewer items. Not true. That's old school thinking. Today, clients are willing, even eager, to pay a premium price for luxury goods and services – products and services that possess higher levels of quality, taste, and aspiration, but are not so expensive as to be out of reach.
In category after category of luxury goods and services, the traditional leaders have been de-throned and luxury winners have emerged.
Are you ready to be a part of the luxury brand market?
Here are a few facts:
People earning over $250,000 earn 36% of all the income and control 70% of the net worth in the U.S.
96% of people earning over $50,000 will pay a premium for at least one type of product. That is 122 million Americans. (Since today we market globally, that's a drop in the bucket).
Women have always been important as consumers and influencers of spending, but now nearly 25% of married women out-earn their husbands.
Today there are more couples with fewer kids, people are living longer, and there are more singles with more money to spend on themselves.
Globalization provides a world-wide market for luxury goods. Premium retailers have expanded overseas to reach those markets and entrepreneurs have the same or maybe an even better niche opportunity than large chain stores.
Now that you understand how powerful the affluent market is, what should you do?
Some entrepreneurs think it's about just jacking up your prices, having a pretty website and marketing materials. Not so! There's a whole strategy of selling to the affluent that involves their emotions and primal wants and must be comprehensive and cohesive. I will share with you my secrets to working with affluent clients and creating a luxury brand that attracts them to work with you!
Who am I and why should you listen to me?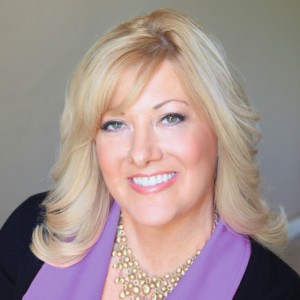 Hi, I'm Linda P. Jones, America's Wealth Mentor. I've worked with affluent clients in the financial world for over 25 years. During my career in financial services, I worked with affluent clients, received specialized training from expert consultants, and achieved a level of sales in my territory of over $200 million consistently and $500 million (yes, half a billion dollars!) in my best year.
The problem Financial Advisors have is people think they are basically the same. Even worse, the firms they work for usually don't allow them to advertise themselves. Differentiation is a challenge and I became a master at helping advisors stand out and attract affluent clients. I lived and breathed it and put what I know to use in my own business.
It's not your fault you don't know how to attract affluent clients – this isn't the typical branding stuff you hear – and I've made it easy for entrepreneurs to learn luxury marketing methods without the struggle of trial and error.


"We made more money and charged a record amount for our services."

Before working with Linda, I felt our brand wasn't attracting our target market. That we had to explain what our business was all about. Linda worked with us to create a name more aligned with what we do, change our colors and logo, and create a title that attracted more affluent clients. Since making the changes, we've had out first live event, made more money, charged a record amount, and offered our first 6 month program, which really launched our following. It was a huge game changer and I will be forever grateful for Linda's insight and expertise.

—Keri Newell
CEO
Communication Magic With Men
Every entrepreneur has a luxury brand in them, even if they sell hamburgers.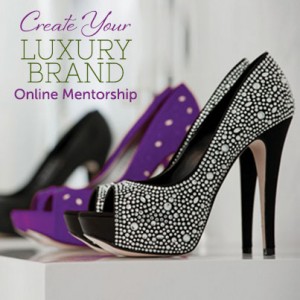 Often I find entrepreneurs don't know what it is their clients will pay more to learn and they are leaving money on the table! If that's you, you need to hear this!
Just like anything else that works, there's a create your luxury brand formula. I'll show you step-by-step what you need to know to work with clients who expect and crave luxury products. There's a way to do it and a way NOT to do it that could make the difference between earning just thousands and tens of thousands of dollars.
Most people have short changed themselves either by trying to "lowball" their prices or worse, give away things for free hoping someone will be interested and buy later.
You may not even realize – yet – that you have a special talent, knowledge, or skill that people will pay more for. You might not even be offering the thing that could be your most valuable and sought after item!
This is especially for:
Entrepreneurs who want to emerge as the new leading brands
Speakers, Authors, and Coaches who ARE their brand
Professionals (doctors, lawyers, or financial advisors) who want to stand out from the competition
Commissioned salespeople who want to sell more to affluent clients and corporate officers
Anyone who creates products and markets services and wants to create a luxury brand
People who like to work with nice people who appreciate what they do and refer their friends
This is NOT for:
People who don't know what their business is
People who would rather struggle with clients that can't pay for their services
People who are reluctant to make positive changes that will bring them more money
People who already know it all and won't receive constructive advice to help them
People who want to stay stuck


"My vision has become a reality!"

"Simply put Linda P. Jones is the type of person who reaffirms one's faith in humanity. She is kind, compassionate, honest, genuine, sincere and dedicated to her vision of helping others to create and "Live a Wealthy Lifestyle." Personally, Linda has mentored with me and instilled a certain confidence that will continue to move me towards my path of wealth and helping others in the process. Her amazing intuition and skills for generating business and wealth she openly shares with others. Linda's strategies and coaching have lead me in a direction that is making my vision become a reality. Her amazing program has helped me significantly in achieving my goals." 

—Kathy Stover
www.KathyStover.com
You will learn:
Mentorship #1


How Do Everyday Brands Become Luxury Brands?
Why everyone has a luxury brand in them and how to find yours, (even if your product is a hamburger!)
What are luxury brands and how do they entice people to pay the highest prices?
What makes a luxury brand? Why is Louis Vuitton not perceived as just an overpriced vinyl handbag? What is the psychology behind luxury brands?
How do the brands you love show you everything about the brand you should be creating?
Mentorship #2


Value, pricing, and transformation: A foolproof system to launch a luxury brand
Why you MUST charge more than you might imagine – I'll tell you why and how to figure out what the magic number for you
What aspects of your product have the highest perceived value – and it's probably not what you think it is
The easy step-by-step Create Your Luxury Brand™ System that gets big results
Why luxury brands give your clients – and YOU – more confidence and self-worth
Mentorship #3


Attract your dream clients – how to promote and package for high-end clients
Are you packaging and marketing to the primal wants of dream clients or nightmare clients?
Do you know why the WHO your target market is is much more important than the WHAT you are offering?
Do you know your customers subconscious desires even before they do and how to use that knowledge to get them to buy NOW and in the future?
Do you know the one thing Apple computer does to blow away the competition and how to use it in your marketing strategy?
Have you developed a media plan to reach the right media and attract your dream clients?
Mentorship #4


Beauty is intrinsic in luxury but online it doesn't come easily for everyone
Every tweet, post, and color needs to exude luxury…I'll show you how
Does your website reflect your value and an accurate message and transformation?
Are you ready to get your star shining, stop feeling invisible and playing small?
Mentorship #5


How to attain the leadership status you deserve: be the best in quality, experience, and results and you'll never be searching for clients again
Do you know the secret power of being the #2 brand before you become #1?
How are you serving and servicing your clients differently than the competition?
Do you know how to over-deliver without breaking the bank?
What's the secret to turning complaints into loyal clients?
What are specific words to use and NOT use with the affluent?
What's your next step to put it all together?
Bonuses:
Along with my powerful 5 mentorship calls, you'll receive: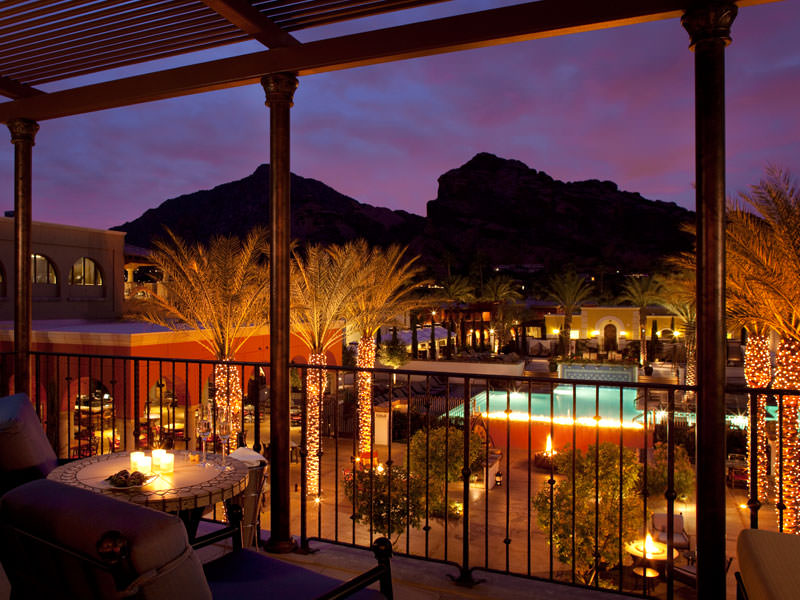 A 90 minute Q & A call with me to answer all your questions.
All calls recorded on mp3's for you to listen to in case you miss them or you just want to listen to them over and over. Mp3's provided within 24 hours of each call.
CD's, transcripts, a three ring binder and CD case to keep this precious information in your success library for a lifetime of use and reference.
Checklists, templates, and other things "done for you" to save you time and energy.
An mp3 of my 60 minute interview with an Emmy-nominated TV veteran with over 20 years of proven success producing some of the nation's biggest names including Oprah Winfrey and Anderson Cooper. In our interview, I ask her how to get on those TV shows, what producers are looking for, and what advice she has for you.
A ticket (will sell for $2,000 closer to the event) to my live event, the "Create Your Luxury Brand Intensive™". The event is May 23 – 25 in Scottsdale, AZ at the fabulous Montelucia Hotel.
A ticket to bring a friend to the live event for $297.
A special gift from me…a custom designed coffee mug that says, "Wealth…inside and out". This will fuel you every single day. I love it so much I'm drinking from it too!
A daily affirmation from me for your success to create your luxury brand.
Private Facebook group forum for sharing ideas, networking, support, and feedback with the group and with me.
The CYLB Online Mentorship will include 6 calls – 5 group mentorship calls, and 1 group Q & A Call, and begins Thursday, February 28; Tuesday, March 5; Thursday, March 14, Thursday, March 21; and Thursday, March 28; and Q & A Call Thursday, April 4. All calls are 75 minutes (except Q & A is 90 minutes) and begin at 1pm PST, 4pm EST.
It's all backed by my 100% guarantee of satisfaction. You'll love this online mentorship or you'll get your money back!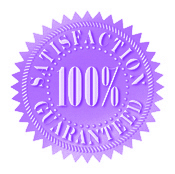 I stand firmly behind what I teach. I KNOW this product has the potential for transforming your business just as long as you attend class and do all the work.
But, just in case you don't agree, you have until the end of the 2nd class to decide if this is for you. Just let me know by the start of the 3rd class if you don't want to continue and I'll refund your investment.


"We are charging more for our valuable services...and our business is growing so fast!"

My daughter, Keri, and I have amazing information that has been transforming relationships between men and women, but we couldn't seem to get the word out. We were discouraged and ready to give up, when we discovered a gem, Linda P. Jones. Linda is a gifted business mentor and she has turned it all around for us. She helped us to re-brand and our new Luxury Brand, "Communication Magic With Men", is bringing women who are ready and excited to learn. All we have to do is mention our new name and they want what we have! We are charging more than ever before for our valuable services and women are willing to make the investment. We have learned from Linda how to make clear what we are offering. Our business is growing so fast thanks to Linda and her wealth of business strategies. Thank you, Linda. I will be forever grateful!

—Dr. Sherie Zander
Co-CEO
Communication Magic With Men


"Linda has taken our business to the next level!"

"Linda's ideas and mentoring have taken our business to the next level! Without Linda's guidance, we would still be merely spinning our wheels." 

—Brian Kelly
www.Globalfitnessclub.com
Price: $997
– or –
3 payments of $397
(billed every 21 days)
3 payments of $397 (billed every 21 days)
Linda, tell me…
Q. Is this a basic branding program?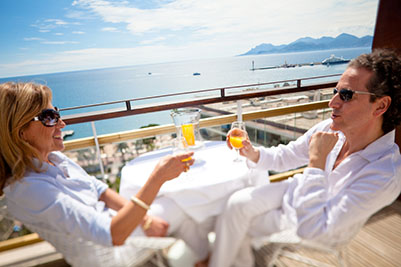 No. Basic branding courses typically deal with the basics like who is your ideal client? What should your website say? What should sales pages say, etc. This is an ADVANCED course that will teach you about reaching the primal and subconscious emotions of affluent clients, how to have confidence you're charging the right amount, and everything you need to be considered a true luxury brand. These are the strategies the most exclusive luxury brands use. There's no other program that is teaching this content.
Q.Can I take this online mentorship if I haven't taken a branding course before?
Absolutely! You'll be understanding branding at the peak level and that will help you make all your other branding decisions easier. Whether you are working with a designer on your website, marketing materials or a copywriter, it will be much easier for you to guide them to do it right the first time to attract affluent clients and not have the problem many have of having to pay to have materials done over and over again.
Q. Is it worth the investment?
Yes, you get what you pay for. As America's Wealth Mentor, I know you have to make smart decisions about where to invest for future gains. This mentorship is the best investment I know of and is designed to make the difference you've been looking for. Obtaining one new client could make back your entire investment, give you tremendous confidence, and put tens of thousands of dollars in your pocket!
Q. What if I don't have a business or website yet?
It's best if you have an established business, but if you are very clear about what you will be doing, this could save you thousands of dollars in wasted money and mistakes.
Q. What if I'm not an American? Will these concepts apply to my business?
Yes, these are strategies global brands use. They will work anywhere in the world. If you can't make the live calls, you can listen to the mp3 recordings and get the same results.
Q. What will I learn at the live event?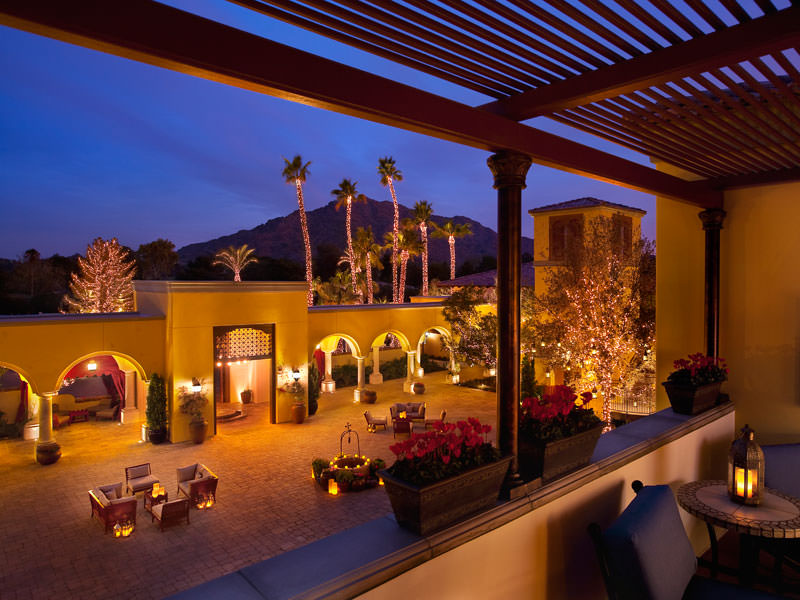 The live event is where we delve deeper into the finer points. It's the kind of connection we can only have live. It will really take what you've learned in the classes and bring it home. There's also an opportunity for hot seats with me where I can mentor you one-on-one and have the audience provide valuable feedback. The networking alone will open up lucrative opportunities and catapult your business and you'll have the opportunity to hear the Emmy-nominated, former Oprah TV producer speak!
Q. Is the live event over Memorial Day weekend?
Yes, for even better group room rates, of course! The event is in Scottsdale, AZ, May 23 – 25, at the luxurious Montelucia Hotel. The event begins on Thursday and ends mid-day on Saturday. You'll have plenty of time to fly out Saturday afternoon and still have 2 full days – Sunday and Monday to relax back home or better yet, take advantage of the sun and spa at the Montelucia (and our negotiated, low $149 group room rates) and extend your stay and spend the entire weekend there with your friends, spouse, or family. I also include 2 fabulous buffet lunches and one dinner in my events, so even some of your meals are even covered. If you can't make it, don't let this keep you from signing up. Private message me and we can work something out.
Q. When will you offer this again?
This is the only time this year I'll be offering the online mentorship live. I don't know when or if, I'll be able to ever offer this kind of one-on-one mentorship again at this price.
Q. How do I know this is right for me?
I'm confident you will learn more than you think is possible right now. These are advanced strategies that you don't hear about from coaches and, of course, you're always protected by my 30 day, 100% money-back guarantee. As long as you attend class and turn in all the short assignments, if you are not completely satisfied, you can have a full refund.
Q. I'm super busy, is this really worth my time and money?
Yes, it is. The more successful you are, the more this will help you. I'm particular with how I spend my time and want this to be the best mentorship you've ever had. It's worth it. Sign up now!
YES! I want to invest in myself, create my luxury brand, and work with affluent clients!
For my investment of $997, I understand I'm going to get:
5 75-minute LIVE mentoring calls with opportunity to ask questions
MP3 recording of each call I can immediately download and listen to
CD's, transcripts, binder, and CD case
Worksheets, samples, templates and other resources to walk me through this process
Plus I'm going to get these fantastic bonuses:
Bonus #1 – 90 minute Q&A Call
Bonus #2 – mp3s of all calls within 24 hours
Bonus #3 – CD's transcripts and a 3-ring binder for reference
Bonus #4 – Checklists and templates
Bonus #5 – mp3 of my interview with our guest TV producer
Bonus #6 – A complimentary ticket to Linda's 3-day LIVE event
Bonus #7 – A $297 Guest Ticket to Linda's 3-day LIVE event
Bonus #8 – The "Wealthy…Inside and Out" mug
Bonus #9 – Daily Affirmations in your email inbox
Bonus #10 – Exclusive private Facebook group
And I'm completely covered by Happiness Guarantee, where I have until the start of the 3rd class to get my money back.
Price: $997
– or –
3 payments of $397
(billed every 21 days)
3 payments of $397 (billed every 21 days)
P.S.  If you are ready to have a stable of clients who have plenty of money to pay for your services, deeply desire what you provide, and are dream clients to work with this is the place!
P.P.S. If you don't take action now, 6 months from now when you look back to today, you'll find yourself with the same problems and the same challenges as you have today.