FINALLY – A training designed specifically for entrepreneurs, professionals, and experts who desire to be the luxury brand in your marketplace, attract affluent clients, and leave your competitors behind!
Imagine what it will be like to find and attract high-end clients, know their subconscious desires even before they do, and know what products and services to offer them so they will happily pay you more!
What is a luxury brand and why is it important to be one?
No more losing business to a competitor, or worse, learning clients would have paid you more – and you didn't charge enough!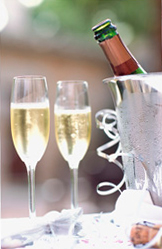 Understanding how to work with affluent clients is like a combination lock – not knowing the exact combination can be costing you a lot of money and causing you to leave thousands of dollars on the table!
This is the first step! You'll have everything you need to take advantage of the most powerful marketing tool around: Creating a Luxury Brand!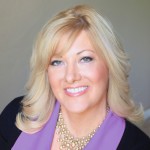 From the desk of Linda P. Jones
Thursday morning
Dear Friend (Yes YOU!),
Any of this sound familiar?
You're not sure where to find affluent clients – or even if they will work with you
You're not sure of the words to describe your products and services to attract affluent clients
You don't feel confident asking higher prices for your products and services
You'd like to get your message out there in a bigger way and make a bigger impact
You tried raising your prices once and it didn't work so you never tried again
You think you could be a luxury brand but don't know what you're missing
You know you could be charging more and are leaving thousands of dollars on the table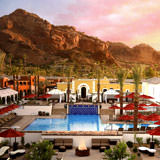 If any of this rings true, then I would like to invite you to the first and ONLY luxury brand training designed specifically for entrepreneurs, professionals, and experts – "The Create Your Luxury Brand Intensive Training: Price, Package, and Promote Your Way to High-end Clients!"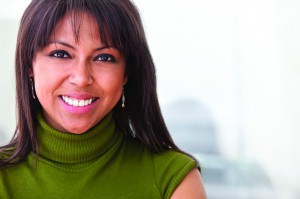 Imagine having the confidence to know what your "highest perceived value" product or service is, combined with what affluent clients most desire, so you can offer higher-priced packages – and have clients hungry to buy from you!
Who am I and why should you listen to me?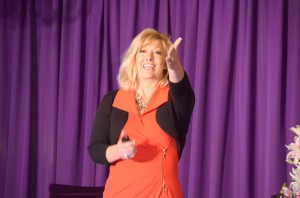 I'm Linda P. Jones, America's Wealth Mentor. I teach the twin pillars of wealth building are creating a luxury brand business and investing like billionaires.
I've worked with affluent clients in the financial world for over 25 years. During my career in financial services, I worked with affluent clients, received specialized training from expert consultants, and achieved a level of sales in my territory of over $200 million consistently and $500 million (yes, half a billion dollars!) in my best year.
The problem Financial Advisors have is people think they are basically the same. Even worse, the firms they work for usually don't allow them to advertise themselves. Differentiation is a challenge and I became a master at helping advisors stand out and attract affluent clients. I lived and breathed it and put what I know to use in my own business.
Traditional thinking is if you charge more, you'll sell less. Not true – that's old school thinking. Today clients are willing, even eager, to pay a premium price for luxury goods and services – products and services that possess higher levels of quality and service, taste, and they can aspire to have, but are not so expensive as to be permanently out of reach.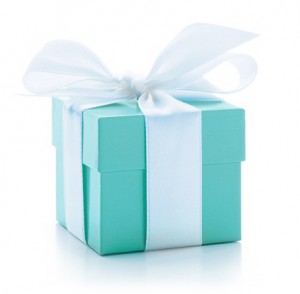 Are you ready to create your luxury brand?
Some entrepreneurs mistakenly think I'm talking about just jacking up your prices, having a pretty website and marketing materials. Not so! There's a whole strategy of marketing to the affluent that involves their emotions and primal wants and must be comprehensive and cohesive.
I will share with you my secrets to working with affluent clients and creating a luxury brand that attracts them to work with you!
Yes, you CAN have clients with disposable income of $250,000 or more, and have a propensity to buy.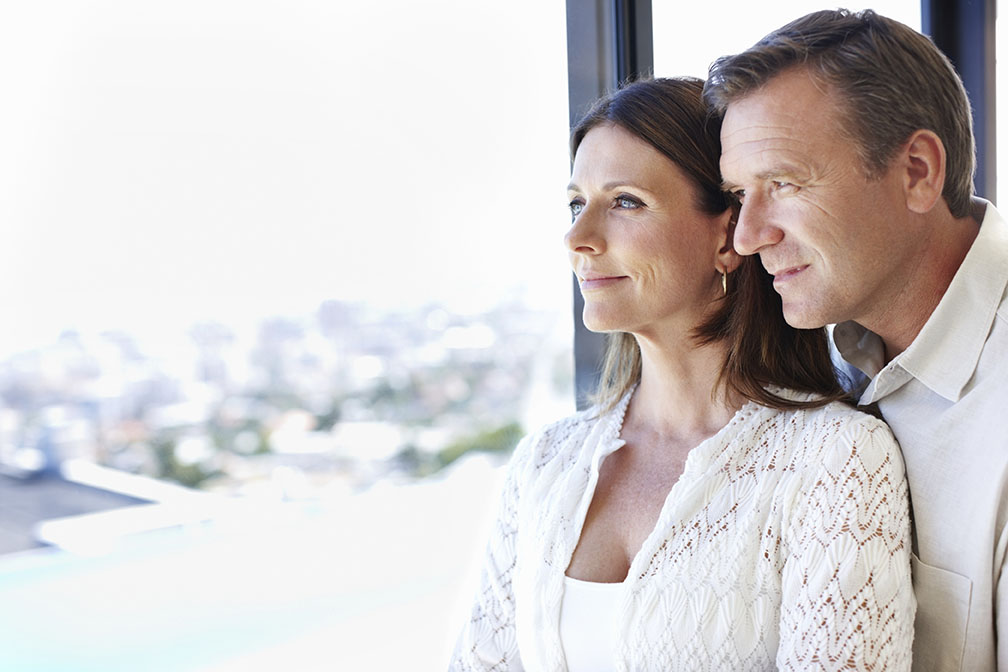 Working with affluent clients is different – it's been proven there are fewer complaints, fewer returns, and fewer headaches than working with lower income clients. Not only are they dream clients, but they are also more likely to refer their friends to you!
It's not your fault you don't know how to attract affluent clients – this isn't the typical branding stuff you hear. Most entrepreneurs have no idea what clients are dying to get from them and are willing to pay them top dollar to have!


"We made more money and charged a record amount for our services."

Before working with Linda, I felt our brand wasn't attracting our target market. That we had to explain what our business was all about. Linda worked with us to create a name more aligned with what we do, change our colors and logo, and create a title that attracted more affluent clients. Since making the changes, we've had out first live event, made more money, charged a record amount, and offered our first 6 month program, which really launched our following. It was a huge game changer and I will be forever grateful for Linda's insight and expertise.

—Keri Newell
CEO
Communication Magic With Men
Every entrepreneur has a luxury brand in them, even if they sell hamburgers! Just like anything else that works, there's a create your luxury brand formula. I'll show you step-by-step what you need to know to work with clients who expect and crave luxury products. There's a way to do it and a way NOT to do it that could make the difference between earning just thousands and tens of thousands of dollars.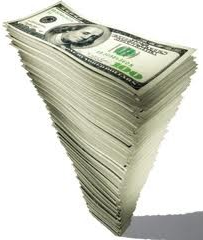 You may not even realize – yet – that you have a special talent, knowledge, or skill that people will pay more for. You might not even be offering the thing that could be your most valuable and sought after item!


"My vision has become a reality!"

"Simply put Linda P. Jones is the type of person who reaffirms one's faith in humanity. She is kind, compassionate, honest, genuine, sincere and dedicated to her vision of helping others to create and "Live a Wealthy Lifestyle." Personally, Linda has mentored with me and instilled a certain confidence that will continue to move me towards my path of wealth and helping others in the process. Her amazing intuition and skills for generating business and wealth she openly shares with others. Linda's strategies and coaching have lead me in a direction that is making my vision become a reality. Her amazing program has helped me significantly in achieving my goals." 

—Kathy Stover
www.KathyStover.com
Becoming a luxury brand is the fastest way to get your message out there and get known, increase your profits, and be the undisputed leader in your industry! This is the ONLY place where it's put together for you, you're shown the path, and it's already done for you!
Here's just a sampling of what you will learn:
Session One
What Makes a Luxury Brand?
Learn all the elements to a luxury brand and why missing even one can blow it!
Why everyone has a luxury brand and how to find yours (even if your product is a hamburger)
Ten qualities luxury brands must have and how to incorporate them into your brand
What is the psychology behind luxury brands?
How do the brands you love show you everything about the brand you should be creating?
Is your brand story real or imagined and how can it strengthen your luxury brand?
How to package yourself as a luxury brand and why looking the part is essential
The powerful non-verbal meaning of color – what your website and products are really saying
Session Two
Value, Pricing, and Transformation – Create Your Luxury Brand!
Learn your highest perceived value clients are thrilled to pay you more for!
What aspects of your product or service have the highest perceived value – and it's probably not what you think it is
Know your customers subconscious desires even before they do and how to use that knowledge to get them to buy NOW and in the future
Why you MUST charge more than you might imagine – I'll tell you why and how to figure out what the magic number for you
Overcoming mental blocks that keep you from standing in your value and getting higher prices
Where affluent clients are and how to ensure they will want to work with you
How to stop wasting time, energy, and money on the wrong brand and have your luxury brand stand out from the competition
How to get the attention of the media, TV producers, (and maybe even Oprah?)
How to build a seriously profitable business and wealth in the new economy
Session Three
Launch Your Luxury Brand
Create your luxury brand plan and execute it perfectly every time!
What are specific words to use and NOT use with the affluent?
What's the secret to turning complaints into loyal clients?
The new rules of the expert: is it best to be an author, speaker, radio or TV host?
Digital footprint: how Google and social media support your brand
Why your product sales may actually happen on a website other than your own
Your media plan to become the industry leader and eliminate your competition
The Create Your Luxury Brand System™ – a foolproof plan to launch your luxury brand that gets big results
Often entrepreneurs don't know what their highest perceived value is that clients will pay up for and they are leaving thousands of dollars on the table! If that sounds like you, you need tHis Training!
Meet Our Guest Presenters: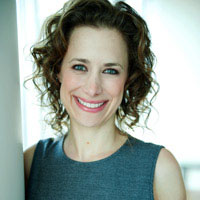 Emmy-nominated TV veteran Rachel Hanfling has an insider's understanding of what it takes to effectively communicate a brand message and become a star on TV. With 20 years of proven success producing for some of the nation's biggest names, including Oprah Winfrey and Anderson Cooper, Rachel is passionate about empowering people to find and express their unique voice, resonate with an audience and deliver when it counts.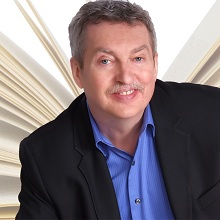 Bob Burnham of Expert Author Publishing will review the new money metrics of publishing whether using traditional publishers or self-publishing, and how to become a best-selling author. He shows professionals, coaches, sales people, consultants, entrepreneurs and speakers how to position themselves as experts and attract high-paying clients through writing and publishing their own books.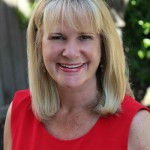 Kathy Stover is an Internet TV expert and Social Media Strategist positioning business entrepreneurs in front of massive audiences utilizing various social media platforms to help them succeed online. Kathy's expertise, purpose and passion is to assist business owners to drive more leads, sales, and bottom line revenue for their business without stress and confusion.
It's all backed by my 100% guarantee of satisfaction. You'll love this training or you'll get your money back!
I stand firmly behind what I teach. I KNOW this training has the potential for transforming your business. But, just in case you aren't happy for any reason, I'll refund your investment.


"We are charging more for our valuable services...and our business is growing so fast!"

My daughter, Keri, and I have amazing information that has been transforming relationships between men and women, but we couldn't seem to get the word out. We were discouraged and ready to give up, when we discovered a gem, Linda P. Jones. Linda is a gifted business mentor and she has turned it all around for us. She helped us to re-brand and our new Luxury Brand, "Communication Magic With Men", is bringing women who are ready and excited to learn. All we have to do is mention our new name and they want what we have! We are charging more than ever before for our valuable services and women are willing to make the investment. We have learned from Linda how to make clear what we are offering. Our business is growing so fast thanks to Linda and her wealth of business strategies. Thank you, Linda. I will be forever grateful!

—Dr. Sherie Zander
Co-CEO
Communication Magic With Men


"Linda showed me how to tailor my product line to appeal to affluent clients."

Working with Linda's Luxury Brand Mentorship has given my artisan jewelry a new image. From the online personality including colors, fonts and website design to choosing your brand name and tailoring your product line to appeal to affluent clients - Linda's lessons have given a tremendous amount of information that NOBODY else is sharing. This is the only class of it's kind!

—Dawn Doucette
DesignsbyDawnMarie.com
 Create Your Luxury Brand Intensive Training
OR
(billed 21 days apart)
Linda, tell me…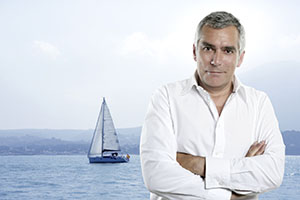 Q. How can a doctor, realtor, coach, loan officer, financial advisor, etc. become a luxury brand?
A. Because every industry no exceptions, has a pecking order. Every single one has someone who is known as "the best" and then there's the rest. Becoming top of mind is not an accident, or luck, or because they are actually the best. It's about positioning, branding, decision, and determination. YOU can be that person at the top of your industry if you choose to be and learn how to do it.
Q. What if I don't have a business or website yet?
A. Even if you don't have a business or website yet, this could save you thousands of dollars in wasted time, money, and energy. You'll leave with a clear vision and knowledge of exactly what you need to do, how to attract high-end clients, and be the leader in your industry!
Q. Is this a basic branding course?
A. NO, this is not like other branding courses! These are advanced techniques that you won't get anywhere else. If you've already learned branding, you will benefit even more because you can uplevel using my more advanced strategies.
Q. Will you help me overcome limiting beliefs?
A. Yes, I will help you understand what may be blocking you from charging more, how to stand in your value, and how to feel more confidence.
Q. How do I know if what I have is what an affluent client would want?
A. I'm going to show you what affluent clients want and how what you have to offer is unique. I'll also show you step-by-step how to create a luxury brand and your highest perceived value that they are hungry for and how to create the value to price your products and services higher and have clients happy to pay you more.
Q. I think I charge a healthy price already, how can I possibly charge more?
A. Even if you have healthy prices already, you are likely missing out on your highest perceived value that you can charge the most for. Do you know what yours is? Most people can't see it themselves and need help learning what it is. I will help you figure it out!


"Linda has taken our business to the next level!"

"Linda's ideas and mentoring have taken our business to the next level! Without Linda's guidance, we would still be merely spinning our wheels." 

—Brian Kelly
www.Globalfitnessclub.com
YES! I want to invest in myself, create my luxury brand, and attract affluent clients!
OR
(billed 21 days apart)
P.S. If you are ready to have a stable of clients who have plenty of money to pay for your services, deeply desire what you provide, and are dream clients to work with this is the place!
P.P.S. If you don't take action now, 6 months from now when you look back to today, you'll find yourself wondering how much money you have left on the table by not creating your luxury brand.