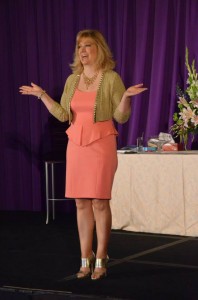 Are you tired of trading hours for money?
Do you ever feel like there has to be a better way to keep your wealth growing steadily outside of the leveraged business model?
If so, you want to sign up for this free training where I will reveal the simple wealth building formula that allowed me to make my first million at age 38 and how you can use it to build your wealth.
I firmly believe that having more money isn't about working harder, or longer hours, or having larger groups work with you…it's about having YOUR MONEY work for you, so you don't have to work so hard, or maybe even not at all!
You'll learn…
Why women make great investors and it's a proven fact!
How wealth moves in predictable cycles that you can use to build your own wealth!
How my wealth building formula has allowed me to make as much as $100,000 in just one day and again in one weekend, and recognize the exact peak of the real estate bubble so I could perfectly time selling my primary residence for maximum profits! (Peaks like these ARE regular, repeatable, and predictable).
The sweet spot where the financial and the spiritual collide and how billionaires use these laws of the Universe to build wealth.
How there are huge wealth building opportunities in any kind of economy (yes, even right now).
….and more!
Simply enter your name and email to get the audio: