Everywhere we turn today, the economic news is gloomy, yet I'm more excited about your potential for building wealth than ever before! Why?
Because opportunity is everywhere! There's more opportunity for wealth building than I've ever seen, but it's not in the traditional places.
It's not in corporate jobs – and that's ok. In fact, it's great!
I think we are shifting from a time of corporations to entrepreneurship. I believe it's like when technology advanced from the horse and buggy to the automobile.
Buggy makers went out of business, but there was so much potential new business that cars would bring. It would have been hard to foresee what wonders were ahead – and what potential for wealth building.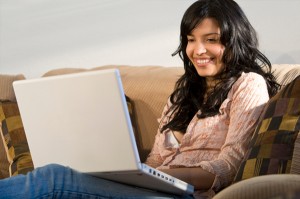 There's no end to potential for creative entrepreneurs! I look around and see new companies sprouting up – from my friends who are owners of all kinds of businesses that just a few years ago wouldn't have realized that their interests and talents could be monetized and that they were sitting on a goldmine.
We're at the cutting edge and new technology is causing all kinds of new things to happen. As I saw on my cruise last month, meeting people from all over the world and being brought together because of having businesses online, it's just the beginning.
Want more income and ultimately more wealth? Become an entrepreneur. Even if it's on the side part-time for now. Here's why it can really make a difference in your life, lifestyle, and ultimately, wealth. Here are 10 important reasons to have an online business:
The internet makes it possible for people to search and find you – you don't need a store location and people can find you from anywhere in the world. You can market to the planet.
There's no cost to mail because email is free. That removes the limits that used to exist for marketing.
You can work from home or anywhere with a laptop and phone. The entry costs are low.
More people are coming online daily, getting used to buying online, and getting used to searching for almost everything online. Even if you have a niche idea, you can have a big following.
Social media makes it easier than ever for you to reach the exact demographics you want to advertise to.
It's efficient to create a product once and have it available forever after. Your business can create a legacy that lives forever.
You don't have to hire employees, just about everything can be outsourced.
We are still early in the cycle and will be considered cutting edge in the future.
You have unlimited potential for income and wealth building. Because there are fewer limits than ever before and we can reach the entire planet, no one really knows how much prosperity is possible.
People are collaborating more and more and we will see this happen globally. My recent cruise confirmed that for me – people from over 50 countries were there to collaborate!
If you have a business, keep going and learn how to price, promote, and package it for the high-end market. If you don't have a business, think about one you can start and get started creating more income and wealth!