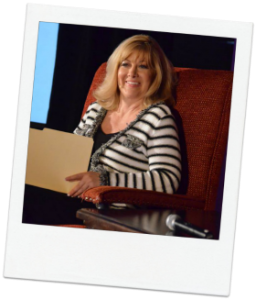 You're probably invested in mutual funds, have a 401k, IRA, or other retirement plan and will work until age 65 (or earlier) so you're able to have a comfortable retirement right? But how are you supposed to know when you have enough money? How can you make sure your retirement fund lasts long enough and you don't outlive your money?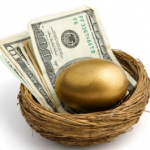 Are you wondering:
How to find wealth building opportunities so you can be financially free?
Where to generate more income?
How to increase your net worth?
Where best places are to invest and grow your money now?
How to feel more confident dealing with money?
How to get your money working harder for you, so you don't have to work so hard?
If you're looking to master and take control of your money, you're in the right place.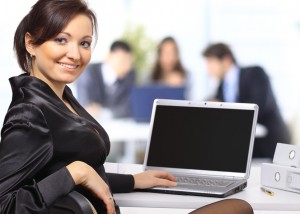 If you are a business owner, do you want to know how to create your luxury brand™ business so you can:
Easily and smoothly raise your prices and command top dollar for your products and services?
Share your knowledge once and get paid for the rest of your life?
Understand your "highest perceived value" that clients will pay you more for?
Find and attract high-end clients?


"In 6 months of working with Linda I've seen my net worth triple!"

"Before working with Linda, I felt very confused and overwhelmed about the world of investing. I was very interested in starting a retirement account and getting my money working. Since working with Linda I feel so much more empowered and confident and secure in my money. I feel a lot more solid in my own wealth mindset which has me confident that money is always going to be flowing to me. I've also created a very strong investment portfolio. Over the last 6 months of working with Linda I've seen my net worth triple!"

—Vrinda Normand
www.irresistiblewriting.com


"The biggest thing she did right off the bat was make sure we're on the same page about money and investing."

"We hired Linda as a personal mentor…and the biggest thing that she did right off the bat was make sure that we were on the same page. It was huge because we've been together for 26 years and we've never been on the same page as far as our attitude about money and investing.  We feel very fortunate that we came across Linda because she is giving us just a very different perspective on how to look at money, wealth, abundance and a prosperity mindset that really transcends the traditional investing perspective."

—Bob and Sandy Uslander, www.doctorsonpurpose.com
WEALTH MENTORING PROGRAMS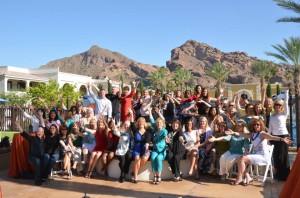 Be Wealthy & Smart VIP Experience™
Personal Wealth Mentoring VIP Day with Linda
Luxury & Wealth Mastermind (by invitation only)
PERSONAL WEALTH MENTORING WITH LINDA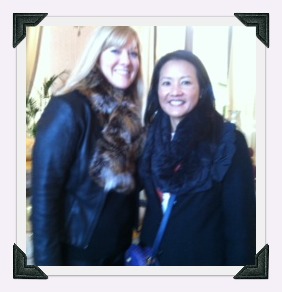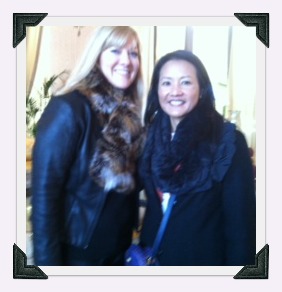 If you'd like to work with Linda personally and learn how to get your money working harder for you so you don't have to work so hard, her personal wealth mentoring program is for you. She teaches how to be wealthy and smart with your money so you can reach your financial goals and have financial freedom. Whether you want to make more income, grow your wealth, or start or grow a business, you have a wealth mentor to show you how to shorten your path, saving you time and money.


My portfolio has gone up 20% and is steadily increasing!

"Linda is the ultimate resource for building wealth in any economy. She has a clear, proven road map that steers you past all of your limiting beliefs and fears around investing. Since mentoring with Linda, my portfolio has gone up 20% and is steadily increasing every month. Linda's holistic approach to wealth has given me a greater piece of mind and confidence. Thank you for helping me create a wealthy mindset!"

—Chelsea Logan, www.Satissimi.com
PERSONAL WEALTH MENTORING VIP DAYS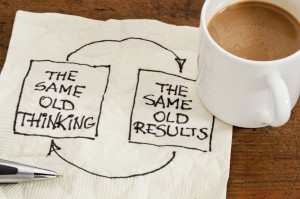 If you'd like to make a leap with your income or wealth building and accomplish in ONE DAY what often takes months, a Personal Wealth Mentoring VIP Day is for you. Apply to spend the day with Linda on Skype or in Palm Springs, CA and have her laser focus on you to provide a plan, specific strategies, and a customized solution to get you where you want to go with your finances and/or business and make a quantum leap. You'll spend an inspiring and insightful day together and leave with a detailed plan, absolute clarity, and the exact steps for your success. The day is customized for your financial needs and you and Linda will begin with a 45 minute exploratory call to determine your agenda. After a day of intense learning, you'll have a 3-45 minute follow-up calls to propel you forward and increase your momentum achieving your goals.
If you'd like to apply for a complimentary 30 minute "Be Wealthy & Smart Strategy Session" with Linda and see if you are a match for a Personal Wealth Mentoring VIP Day, CLICK HERE: Request a Strategy Session. We'll be in touch with you to arrange an appointment with Linda by phone (or Skype if you prefer, or are outside of the U.S., or prefer not to travel).


"We are charging more for our valuable services...and our business is growing so fast!"

My daughter, Keri, and I have amazing information that has been transforming relationships between men and women, but we couldn't seem to get the word out. We were discouraged and ready to give up, when we discovered a gem, Linda P. Jones. Linda is a gifted business mentor and she has turned it all around for us. She helped us to re-brand and our new Luxury Brand, "Communication Magic With Men", is bringing women who are ready and excited to learn. All we have to do is mention our new name and they want what we have! We are charging more than ever before for our valuable services and women are willing to make the investment. We have learned from Linda how to make clear what we are offering. Our business is growing so fast thanks to Linda and her wealth of business strategies. Thank you, Linda. I will be forever grateful!

—Dr. Sherie Zander
Co-CEO
Communication Magic With Men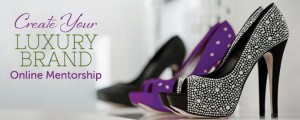 Prefer to learn on your own at a slower pace? Click HERE for Linda's Be Wealthy & Smart™ Home Study Programs.