Are you ready for financial clarity and confidence, a new plan to grow your wealth, a thriving business with more income, while being aligned with your purpose?
Attention: Professionals, Executives, Entrepreneurs, Authors, Speakers, Experts…
---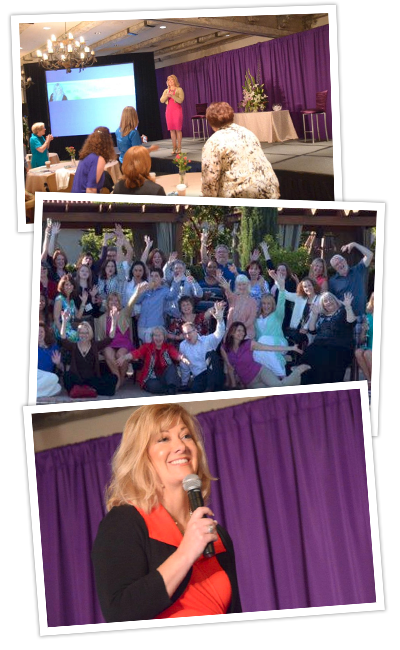 Dear Friend,
Do you relate to one or maybe even several of these?
You can feel the financial and spiritual shift and know the economy has changed, but don't know where to put your money to grow it
You want a comfortable or luxurious lifestyle, but aren't sure how to create it (especially in this economy)
You are feeling confused about where to invest and what to do now to get your net worth growing again
You're ready to take off your blinders and see your true potential and wealth building opportunities and exceed you financial goals
You want to feel deserving of having more money and (gasp!) even wealth
You don't understand money because you've delegated the responsibility to others
If yes, I'd like to show you secrets about money and how to make a lot of it, that you won't hear about on TV or from financial advisors. It's time to get your money working harder for you, so you don't have to work so hard. It's no longer about having lots of toys, it's about having the lifestyle you want and being aligned with your higher purpose to make a difference! If that's you, join me at the…
---
Be Wealthy & Smart
VIP Experience
---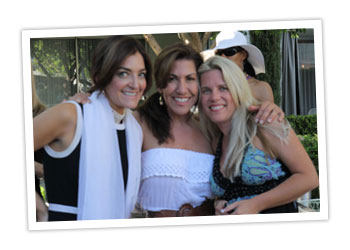 After 25 years in the investment industry and becoming a multi-millionaire at age 39 by investing, I thought I knew all there was about building wealth. But after researching what was really behind the financial crisis in 2008, I discovered another world that only elite investors like billionaires are privy to and I'm telling you exactly what they don't want you to know!
Now I'm bringing those wealth building secrets to you!
I discovered it is possible to anticipate what will happen in the economy, where the best wealth building opportunities and solutions are (and why now is a unique time to position yourself to become wealthy), and how there is even a direct connection between the spiritual and financial.
I'm serving it up to you on a silver platter in a financial community with monthly Wealth Building Webinars, so it's easy to understand and simple to implement. These are not the same old wealth building strategies you've heard over and over. In fact, I'm so confident this is ground breaking information, I personally guarantee even the savviest financial advisor and financial investors will be shocked at how much they learn!
I'm going to reveal why NOW is the perfect time to create the financial freedom you've always wanted, how to feel confident dealing with money and empowered to talk on the same level as your financial advisors, how to have the financial security you crave, and create the wealthy lifestyle you dream of while remaining aligned with your higher purpose.
---
Join the Be Wealthy & Smart VIP Experience for Wealth Building Made Easy
---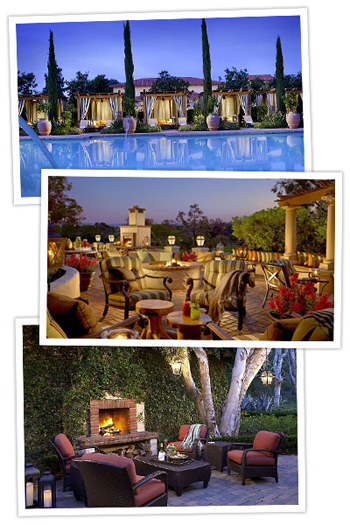 This Wealth Building Membership is for you if:
You feel challenged handling money or making money decisions and know it's time to get more confidence
You're wanting to feel more empowered during financial conversations with your spouse, partner, and/or financial advisors
You're not really interested in money to have more stuff, but for the lifestyle you want to create for yourself and others
You're sure you have an important mission, but the money piece isn't where it needs to be to fulfill it
You're meant to make a difference in the world and want more money so you can make a contribution
You just know wealth building seminar of this nature is going to attract top entrepreneurs and you want to be a part of it
You want access to Linda's research that billionaires buy, so you can know their secrets to building wealth quickly
You need to make decisions about real estate and you're not sure what to do
"Linda's wealth building solution is the next step!"

"Linda's the real deal! Leap out of the time for money model and into a true wealth building system. Linda teaches you how to make the money you've created work harder and smarter for you and shows you how to build true wealth. Listening to Linda made me feel smart in a new way. If you're tired of working so hard and trading time for money, Linda's wealth building solution is the next step!"
~Lisa Sasevich, TheInvisibleClose.com
"Linda doesn't just talk about wealth, she has lived it!"

"If you're looking for someone to coach you on a path to wealth and financial freedom, then listen to my friend Linda P. Jones. What makes her unique from others talking about wealth, is she actually has a financial management background. Being someone who also comes from a financial consultant background, I know that makes all the difference in the world when choosing who to be coached by. Linda doesn't just talk about wealth creation, she has lived it!"
~James Malinchak, As Featured on the ABC TV Show, "Secret Millionaire" Co-Author, Chicken Soup for the College Soul Founder, www.BigMoneySpeaker.com
"My income has steadily increased each month."

"Learning from Linda about how to really understand and think about building wealth and being wealthy has been astonishing. Instead of thinking about 'spending' – money, time, energy – I now think about how I want to invest my money, time and energy and there's a huge difference because it's a mindset shift I never knew I needed. My husband and I have made some strategic decisions with our own financial investments which came from me instigating them – something I would never have contemplated before and which surprised him too! Linda's also made me aware of some of the 'stuff' that was stopping me owning my own value and without that 'stuff' I now attract high-paying clients who want to invest in themselves through me, more easily and effortlessly. Thank you Linda."
~Kay White, www.wayforwardsolutions.com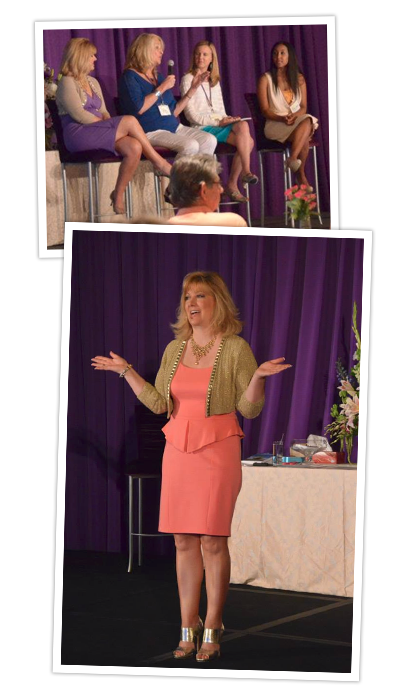 A few years ago my husband passed away suddenly and my life changed forever. I knew I was meant to teach women (and smart men) how different building wealth was than what I learned in my education and work experience as a financial manager and investor. Sometimes it was exactly opposite what was being preached! I saw how the economy moved in "cycles" and the "cycles" peaked in "bubbles." Yet most people were buying investments at precisely the wrong time (the peak) and losing all their money! I saw this happen over and over. It was heartbreaking.
I got so good at recognizing the peak of a bubble with my investments, I was able to time the sale of my primary residence right at the top of the Seattle market in July 2007 for $1.725 million! Now there's another financial bubble forming, one you won't hear about on TV or read in the news, but this bubble is going to create enormous wealth for people who see it early and know what to do! That's why billionaires are chomping at the bit to get even richer…
As a heart-centered person, think of all the people you can help and the impact you can have when you have all that money! It's not just about money or toys, it's about making a contribution and maybe even having your own foundation someday!
The Wealth Equation to have the money to help yourself and others is:
A Wealthy Mindset + Financial Knowledge = Wealth & Financial Freedom
I'm the only person who teaches you how to have BOTH!
Are you ready to join me to learn EXACTLY what to do now to create financial freedom, more confidence, and financial security in my wealth building seminar?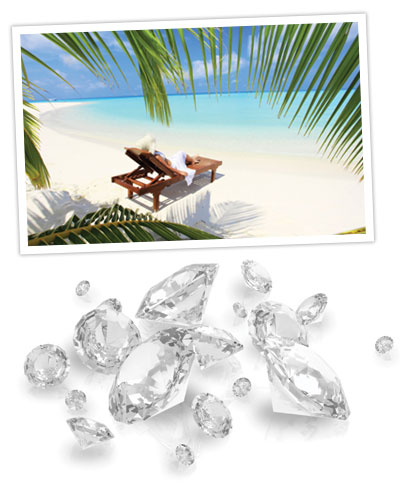 When you join us, here's some of the knowledge you will walk away with:
That there's a financial and spiritual energy wave affecting the economy
Financial cycles repeat at regular time intervals, and if you know how to take advantage of them, you can build tremendous wealth
Financial bubbles (think tech bubble in the 90's and real estate bubble in the 2000's) create opportunities to build wealth if you know what to buy and when to sell
The largest financial bubble in history (yes, bigger than the tech and real estate bubbles) is quietly forming now and for those in the know, there's potential to become very wealthy!
---
What's really happening with our government creating more debt is very different from what's being reported in the media.
You're only hearing bits and pieces of the whole story, and when I put all the pieces of the puzzle together for you, you'll be astonished at what's happening, but more than that, you'll be pleasantly surprised at the opportunity that exists to secure financial freedom today!
People who do nothing, aren't prepared, don't learn, and won't make changes will lose money, while people who learn what to do and invest in the right things, can build substantial wealth. Which group will you be in?
In this incredible financial community you are going to be learning to be a savvy investor and developing a wealthy mindset while you:
Learn exactly where to put money to build wealth now
Understand why NOW is an incredibly opportune time to build financial wealth
Discover how to (finally!) have financial freedom – and I guarantee this is NOT the same advice you hear from financial planners
Feel more confident with money and making financial decisions for the future
Make good decisions about money
Identify what you need to feel financially secure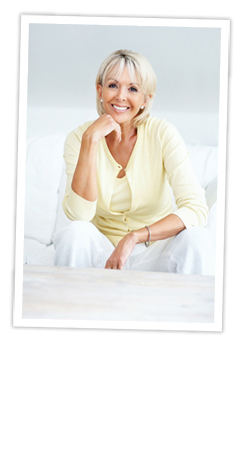 You don't need any financial background, experience, or knowledge to put what I teach into action and benefit, but if you are experienced you'll learn a lot too.
Let me ask you a few questions. Do you:
know what to do to use the current crisis to your advantage?
understand what's happening with government debt and how to actually benefit from it?
know why the ultra-wealthy are chomping at the bit to make their greatest wealth in the next few years and how you can too?
know it's possible to build meaningful wealth, even if you feel like you're starting with less money than you'd like?
realize now is the time to re-define the rest of your life so it's aligned with your values?
My financial community shows you money making ideas that are easy to implement. Ideas you aren't hearing every day. You know there are two sides to every coin. While the bottom was falling out of the economy, some people lost money while others made fortunes. The difference was having the right understanding of the situation and knowing to know what to do. In the monthly wealth building webinars, I make it simple!
You'll learn from me exactly what to do to improve your financial knowledge, confidence, and circumstances!
Here's a sneak peek of just some of what you can expect to learn each day in the financial freedom seminar:
---
Monthly Webinars
Learn how to become a savvy investor without using jargon or being talked down to. Gain confidence and clarity about your finances and secure financial freedom.
Linda P. Jones, America's Wealth Mentor
Plan the lifestyle you want and discover what you must do to reach your financial goals
The most important reason you don't have all the money you want and how to change it
How to feel more worthy of wealth
How to have the abundant lifestyle you want without being cheap, clipping coupons, or going without
How to remove what's really holding you back from having the wealthy (and meaningful) life you deserve
---
Exclusive Wealth Forum
How to Become Wealthy in This Economy
(and still be aligned with your values)
Linda P. Jones, America's Wealth Mentor
Why creating wealth is within your reach and why NOW is the best time to build wealth in our lifetimes!
Wealth building secrets that I learned after working 25 years in the investment industry (and even your financial advisor doesn't know)
Predicting money cycles, bubbles, and what assets gain value from massive government debt
How billionaires are poised to profit in the Next Great Bubble – and you can too!
Exact things to do, own, and control to become wealthy
Keri Newell – Communication Magic with Money!
Communicating about finances with your spouse – having a conversation about creating a plan including financial goals and what to do if you are not in alignment.
How to keep him as your hero when your income surpasses his – so many men have "jobs" with a set income and unfortunately cuts are being made all the time.
Communicating with male clients or masculine women – how to tell who you're dealing with and navigate to get a win-win result.
How to discover what is masculine and what is feminine when you're communicating – the specific words to use that make all the difference.
How to get your partner's support while you grow your business – what key phrases you need to use to get his support.
What you can do to keep him him involved in your business without giving up control.
Evening Session
Feel wealthier with your new inherited fortune!
Learn how it feels to be wealthy
Make decisions how to spend and invest your new wealth
Overcome your money blocks and fears more easily
---
— Day 3 —
Create the Lifestyle You Desire!
Linda P. Jones, America's Wealth Mentor
Craft a PLAN to put it all together, get on the road to accomplishing your dreams, financial goals and move forward
What to do immediately when you get home to get your wealth building started
Position your plan with your partner for maximum success
Have the luxurious lifestyle and meaning you're meant to have!
---
Remember, you're not just learning actionable financial strategies and cutting-edge information, you are also experiencing what it's like to have the wealth you want, right now!
Here's what people have to say about Linda's
last ever "Be Wealthy & Smart Intensive"
See you in San Diego!
October 10–12, 2013
---
Pay in Full $997
$497 for a limited time!
---
Early Bird Bonus!
Bring a Friend for $197!
(We'll send you instructions for how to activate their ticket.)

Rest easy – your order will be processed on secure servers.
---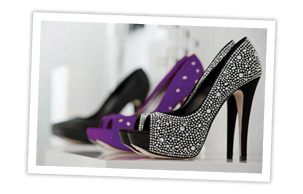 Q. What if I've never invested before, do I need to have experience and/or a lot of money?
A. What I teach can be implemented by people with a lot of money or not much at all. The important thing is to learn in this financial course is what's really going on that you're not hearing about on TV, understanding how cycles work, and how to implement it. You'll be set for years and years of financial investment success!
Q. How does this compare to other financial courses and seminars?
A. Much more reasonable than attending four years of college for $125,000+! You'll get hands on, specific, nuts and bolts information and training about how to build wealth that you can implement immediately and will last the rest of your life! I'm sharing with you the privileged information the elite have, what I have found over a lifetime that works to build wealth, and I'm making it much more interesting and fun, while attaining your financial goals! Many women tell me they were never interested in financial things before, but they were glued to my every word!
Q. What if I'm a financial expert or advisor, can I learn anything new?
A. Not only will you be shocked at how much you learn, but you will realize how special and unique the information is! You will be able to have the sharpest investment skills in the industry that places you right up there with top money financial managers and billionaires.
Q. Will I really learn specific and exact things to do to build wealth?
A. Yes, I don't hold back. You learn exactly what you need to do and how to do it so you can build wealth for years and implement your strategy immediately.
---
My private wealth mentoring costs thousands of dollars, but I am sharing my legal inside information with you to help improve your finances, increase your net worth, and develop more confidence with money.
For a small cost, you are getting secrets, education, and knowledge it took me a lifetime to put together and I'm delivering it to you on a silver platter in this financial seminar!
This is NOT the same as other live events. You'll experience an atmosphere of luxury (and great value) so you learn about wealth while you're experiencing feeling wealthy!
Are you sick and tired of going to events that cram you in rows of chairs & treat you like cattle? That's not what we do!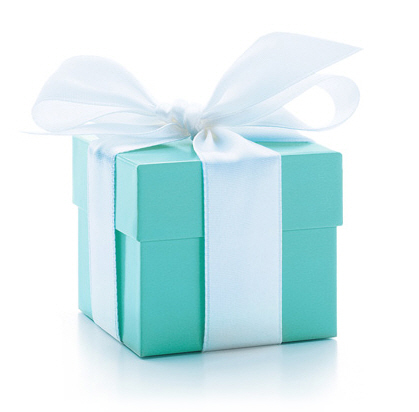 We spoil you and give you GREAT value for your money. Included in my Luxurious Event for you are:
A fun, poolside Champagne Gala with strawberries
Prizes from Tiffany's
Networking opportunities
Time to enjoy your surroundings and relax at a 5-star resort
Surprises to WOW you!
There's very limited seating available for this workshop and we're already half sold out due to high demand, so be sure to register so your seat has your name on it. We are not far from San Diego, Los Angeles, San Francisco, Long Beach, Anaheim, San Jose, Phoenix, AZ or Las Vegas, NV. You will fly into the San Diego Airport. We begin at 9am on Thursday and will end by 3pm on Saturday. Extend your stay at our great hotel rates!
Note: This is a unique event with content you won't find
anywhere else!
You'll also be protected by my
"I love this training" Guarantee
We're confident that you will be thrilled with my "Be Wealthy & Smart Intensive: Secrets to Make Money and Become Wealthy on Purpose!" seminar. We also know that if you follow the steps and do the work, you will have a life-transforming experience.
If you're not 100% happy with the event, let us know after day one, return all your materials, and your money will be refunded.
"Over the last 6 months of working with Linda I've seen my net worth triple!"

"Before working with Linda, I felt very confused and overwhelmed about the world of investing. I was interested in starting a retirement account, earning passive income, but I just didn't know where to start. Since working with Linda I feel so much more empowered, confident and secure in my money. I also feel a lot more solid in my own wealth mindset. I know that money is always going to be flowing to me. I've also created a very strong investment portfolio. Over the last 6 months of working with Linda I've seen my net worth triple!"
~Vrinda Normand, The Irresistible Writing Mentor, http://www.irresistiblewriting.com/gift
"I've doubled my money in 12 months thanks to Linda."
"Linda Jones helped me reposition my investment strategy last year. Her suggestions just about doubled my money over the last 12 months. When I wanted to take the earnings and run, which happened several times during the course of the year…she continued to reinforce the strategy she had painted for me…Good thing I listened. Wish I had followed her advice with all of my retirement dollars. I might add that I did follow one of her recommendations with funds held with my broker. It's the only reason I didn't show negative returns…her financial solutions netted about 60% growth and off set the loses I had with recommendations from that firm." ~Jim Kirsila
"We're finally on the same page about money."

"We hired Linda as a personal financial mentor…and the biggest thing that she did right off the bat was make sure that we were on the same page. It was huge because we've been together for 26 years and we've never been on the same page as far as our attitude about money and investing. We feel very fortunate that we came across Linda because she is giving us just a very different perspective on how to look at money, wealth, abundance and a prosperity mindset that really transcends the traditional investing perspective."
~Bob and Sandy Uslander, www.doctorsonpurpose.com
See you in San Diego!
October 10–12, 2013
---
Pay in Full $997
$497 for a limited time!
---
Early Bird Bonus!
Bring a Friend for $197!
(We'll send you instructions for how to activate their ticket.)

Rest easy – your order will be processed on secure servers.
P.S. Look, let me be honest here. It doesn't matter to me if you invest in this program or not. It DOES, however, matter to me that you MAKE A DECISION about it before you jump off this page. Please don't let this be one more thing you need to "think about." Nothing will keep you from your dreams faster than delaying decisions. So YES or NO, trust that and move forward.