People often ask me, "What was your favorite part of being on Below Deck Mediterranean?"
I have to say it was our time at the beach, the campfire, dinner and of course, the s'mores!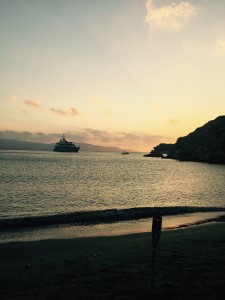 We were tendered off of the yacht to the beach and had a fun day socializing and anticipating dinner and a yummy dessert. The wind kicked up and blew the cooking tent down a couple of times. Our placemats blew off the table and the glasses blew over. It was a common, blustery day for Greece but we weren't going to let it stop ANY of our fun!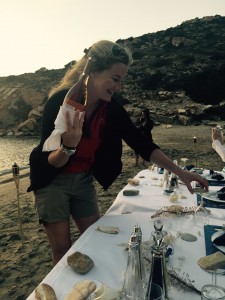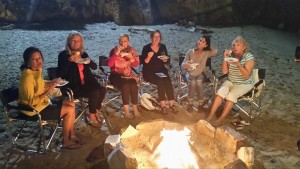 Chef Ben produced a delicious BBQ and we loved it. Everything he made was not just delicious, but the best we'd ever had!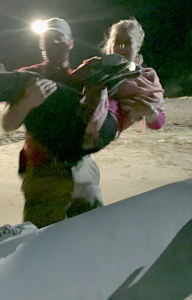 Bobby made an amazing bonfire for us – it was meticulously put together and kept us nice and warm. We loved eating the s'mores around the fire and even broke out into song!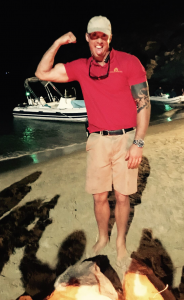 When it was time to go back to the yacht, the tender was out so far our pant legs would get wet so 6'5″ Bobby scooped us up into his arms and carried us to the tender! Talk about service!
Want to see more photos and know what it's like to charter a yacht on Below Deck Mediterranean?
If you're interested in learning how to work with me, check out the Be Wealthy & Smart VIP Experience here. Also, don't forget to check out the free, award winning Be Wealthy & Smart podcast here.
Advance your wealth building by clicking on the button below to get your free report, "11 Quick Financial Tips to Boost Your Wealth" and get on the path to financial freedom!