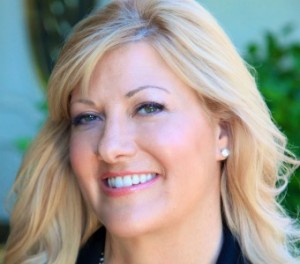 Linda P. Jones is an author, speaker, and wealth mentor. She hosts the popular iTunes show (podcast) "Be Wealthy & Smart", named one of "The Best Financial Podcasts to Listen to While Living Your Life", "Top 11 Personal Finance Podcasts in Australia" (for co-hosting the Money Tree Investing podcast), one of "The Best Money Talk Podcasts by Women" in 2016, "6 Best Investing Podcasts" in 2015 and "5 Best Personal Finance Podcasts of 2014" and has been recognized as one of the "6 Best Personal Finance Podcasters on the Internet". Her podcast has reached over 500,000 people in 163 countries worldwide.
As a self-made multi-millionaire, Jones mentors entrepreneurs and executives how to build wealth by investing in the stock market and creating luxury brand businesses online. She is known for creating luxury business experiences called "masterminds" that combine exclusive retreats with business and financial education. The term "mastermind" comes from the book, Think and Grow Rich by Napoleon Hill. She appears with a private Mastermind group of women in Greece aboard a 150 ft., $11 million yacht, the Ionian Princess, on Bravo TV's hit show of 2016 "Below Deck Mediterranean", season one, episodes 9 and 10.
Jones grew up in the Seattle area, the youngest of 5 children. She graduated in Business from the University of Washington and went to work for a regional stock brokerage firm, Foster & Marshall, a subsidiary of Shearson Lehman/American Express. After being promoted to the regional office in San Francisco, she went on to work at their headquarters in the World Trade Center in NYC before returning to Seattle. The last 9 years of her career were spent representing mutual funds, institutional funds and hedge funds as a Regional Vice President of Morgan Stanley Investment Management, the professional investment division of Morgan Stanley.
Most of her career was in marketing and management – promoting mutual funds and professional money managers to financial advisors. To reach her personal goal of building wealth, she began investing in individual stocks on her own and made $2 million by the time she was 39 years old. After suffering the tragedy of the sudden collapse and death of her husband from a brain aneurysm, Jones set out to teach wealth building, investing and entrepreneurship to women. She founded The Global Institute of Wealth for Women in order to empower women worldwide to financial freedom. In 2014 she was awarded a bronze Stevie® Award for "Maverick of the Year – Consumer Services" by the American Business Awards for her revolutionary approach to financial education.
Jones has donated her time since 2007 as a member of the Board of Directors of SightLife, a non-profit health organization transplanting corneas to restore sight globally.
She has appeared as a guest expert on FOX TV and in various media publications such as Forbes.com, Women's Day Magazine, Business Insider and has contributed to 3 best selling books. For more information and media inquiries, see http://www.lindapjones.com.
Financial freedom can be yours…