Podcast: Play in new window
Subscribe: iTunes | Android | RSS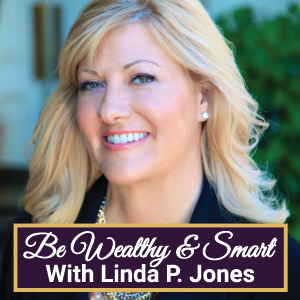 Learn what 3 financial mistakes not to make so you can have a bright future.
New listeners please SUBSCRIBE!
Here are 3 financial mistakes that can hurt your future:
1. Not becoming financially literate.
When I was young, I had a thirst for knowledge and studied everything I could about finances. I took a lot of classes and studied for my CFP designation.
I read books on mindset, journaled and listened to tapes. 🙂
Today you can listen to mindset books on YouTube or Audible.
I have a list of books I recommend on my Resources page on my website.
Books on mindset that were amazing, besides Think and Grow Rich were The Magic of Believing and The Magic of Thinking Big. These are old classics, but the concepts are timeless and really inspiring.
You also want to learn things like tax rules so you know what expenses are deductible. Get familiar with the tax code a bit.
Get educated about investing in the stock market. It's a basic to learn because your IRA's or 401(k) are typically going to be invested in the stock market.
Take some time to learn about funds, expense ratios, ETFs, active vs. passive management, asset allocation, etc.
Because you're here, I know you're already doing this and not making this mistake!
Be sure to start working on your wealthy mindset, it's Step 1 to Wealth!
2. Not staying out of debt.
Lots of people are still drowning in consumer debt on credit cards, student loans and car loans.
The only debt that's ok with me is mortgage debt.
You've got to stay away from the consumer debt and get it paid off asap.
The only debt I'll not be strict about is student debt below 3% that is long-term.
3. Not being a good saver.
It's important to start saving (Step 2 to Wealth) and creating capital you can eventually invest with.
It may be smartest to save in a 401(k) first, if your company matches your contribution. Many companies match 3% or more of your contribution, yet many employees don't take advantage of the free money!
It also grows without income tax. You're not taxed on your earnings and the money your money earns. You're only taxed when the money comes out in retirement. Free money plus tax advantages. Of course, the downside is you have to leave it in until age 591/2 or there is a 10% penalty plus income tax due on what you withdraw.
Starting to save for retirement early makes it much easier. It allows you to compound longer. For example:
If you invest $1,000 per year @ 8% and start at age 25, that $40,000 will grow to $301K at age 65.
If you wait until 35, and invest $1k a year for 30 years, at age 65 you'd have $132k.
Even if you dumped in an extra $10,000 at 35 and then invest $1k per year for a total of $40k invested, it would only grow to $222k, or $79k less! Plus you had to come up with a $10k lump sum!
Starting early is easiest! Just do $25 or $50 a month if that's all you can do, but start saving early.
Want more? Follow me on Instagram! I just mentioned I'll be making a big announcement soon! A goal I've been working toward for 10 years is about to come true! I'll post it on Instagram first!
I'm having a summer giveaway through the end of September…you could:
Win 6 awesome prizes:
5 of The Wealthy Mindset Blueprint (audio course): Learn how millionaires think the right thoughts for wealth before it happens (value $197)
                    OR
1 Wealth Journal (book): Learn the 6 Steps to Wealth (value $67)
Here's what you need to do:
1. Leave the "Be Wealthy & Smart" podcast a review on iTunes (or Stitcher Radio for Android).
2. "Like" my Facebook Fan page at http://facebook.com/lindapjonesfanpage
(if you're on FB, if not, that's ok).
3. "Follow" me on Twitter at http://twitter.com/lindapjones
4. "Follow" me on Instagram @LindaPJones
5. Send me an email @ lpjhome@gmail.com and let me know you did this!
(If you're not on FB, TW or IG, that's ok, just send me an email @lpjhome@gmail.com and let me know you left a review).
If you've already done all 4 above, great! Thank you! No need to do them again! Just email me @ lpjhome@gmail.com and let me know.
All names will be dropped in a hat and a drawing will be done in early October for winners! 
This episode is sponsored by Audible. It's the way I "read" more books and stay ahead of the curve. Audible is, of course, the easiest way to read books because all you have to do is just listen – like you are right now! There are over 150,000 titles to choose from for your iPhone, Android, Kindle or mp3 player and…your first audiobook is FREE! Just visit http://www.audibletrial.com/BeWealthyandSmart That's audibletrial.com/bewealthyandsmart.
Action Steps:
Write about your thoughts in your wealth journal: Wealth Mini-Course & Journal by Linda P. Jones
Sponsor: Audible – Get your first audiobook for FREE today. Over 150,000 titles to choose from for your iPhone, Android, Kindle or mp3 player. This is the way I "read" more books and stay ahead of the curve. Visit Audible and get your first audiobook free!
Financial freedom can be yours…