What I found fascinating while I was presenting information and education at the Be Wealthy & Smart Intensive, was I was also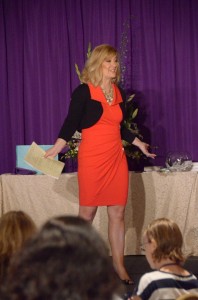 intuitively receiving information. One of the things that became very clear to me was that there is a direct connection to having debt and whether or not you are living your life's purpose. Let me explain.
What's really become clear is the need for people to connect with their life's purpose. It's not a "nice to do" it's a "must do". The reason why there is personal debt is because people chase after things that will make them money or make them happy (they think), because they are NOT living their life's purpose. Once you live your life's purpose, you're teaching others what you've learned and the world will completely change for the better…
From a young age, we are taught to get a good paying job so we can support ourselves. What often happens is we set aside what we LIKE to do, and do what we HAVE to do to make a living. Than, if we are successful, we can, in our spare time, do what we really like to do. That's essentially backwards.
If we instead did what we liked to do and made our living that way, for example, as an entrepreneur (which is rapidly growing and I think eventually overtake the corporate job structure just as it overtook industrial world which overtook farming decades before), we are then making our living using our life's skills, which ultimately reflect our life's purpose.
Huh? In other words, this is an evolutionary process that has taken hundreds of years, but we are now in the enviable position of actually being able to make a living pretty easily based on what we like to do.
Even an artist, who may have had their parents talk "sense" into them to quit trying to make a living from their passion, has the opportunity to market themselves to the whole world through the internet and make a good living.
What does this have to do with you or with having debt? Because we've been taught to think backwards. We've been programmed to chase what will make us money, whether that's an info product, an investment, or a business that focuses on a "hard" offer – to make money.
By chasing promises that an item will make money, people incur debt. They will incur more and more debt until they finally realize they should be doing the thing that makes them happy! Their gift! That's what they are meant to teach.
Your life's purpose is often the battle that you've had to overcome or "figure out". It's the question you've been tasked to answer. It's what your life story is about. It's the "I became victorious" over this challenge conversation.
What Question have you been answering for your lifetime? Mine was "Why are some people wealthy and how does money grow?"  Figure out what the truth is that you have learned during your life and I'll be you'll find your life's purpose.
So what if you don't? Well, my friend Lissa Boles (who I had speak at my event and many people were very impressed with her) actually helps you determine your life's purpose by looking at what she calls your Soul Map. I've had many people want to know more about it, so I'm including a link to her information here.
The reason I want you to have access though is because I have gone through her program and found it to be very accurate. So much so, that I paid to have it included it in my mastermind program. In full disclosure and in compliance with the law, if you go to her site and hire her, I'm an affiliate and would be paid a small commission.
Where the debt comes in is this: it will accumulate as long as we chase things to make money or as long as we are miserable in our work and buy things to try to make us feel happier.
At the seminar, I advised people to invest in "experiences" like travel, education, and other opportunities, rather that in "stuff." After my husband passed away, I was always glad we had taken many cruises together rather than buying a newer or larger home. The time together was what meant the most and the memories I'll have forever.
It's not too late to do your life's work. Start small. Start in your spare time (after all, you like to do it so it is actually pleasant). Think about pursuing your passion and monetizing your hobbies or talents. Not only will you be happier, but you'll likely create a nice income and finally be rid of debt. Just sayin'.