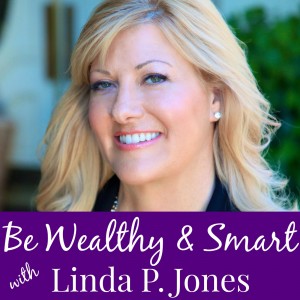 Appearing on Business Insider today is an article that the Be Wealthy & Smart podcast was named one of the "6 Best Investing Podcasts" by Instavest.
The Be Wealthy & Smart podcast is now 1.5 years old and has exceeded my expectations in terms of audience reach and exposure. The intention of the show was to mix mindset and traditional investing with business marketing and luxury branding. The main thing I wanted to accomplish was to share my journey of wealth building and teach how it's different from what I learned in the corporate financial world and Wall Street.
I'm in good company with 5 other podcasters whom have excellent podcasts. Joe Saul-Sehi from Stacking Benjamins is a friend and his show is one of my personal favorites. I've been a guest on the show several times and also have had Joe on Be Wealthy & Smart.
My personal journey of wealth building has not been about what a lot of financial journalists write about – it's not about FICO scores or debt snowballs, it's been about finding the right tools and information to know where to invest when. That's why I started my Be Wealthy & Smart VIP Experience community, so I could share what I've learned, mentor more people and make a bigger impact. I love giving a more detailed opinion of the markets and having a closer connection with my audience. We can engage and discuss what's happening in a way that was hard to do with an info product or even a podcast.
The Be Wealthy & Smart podcast has highlighted a paradigm shift for investing. Because of sovereign debt that governments have created worldwide, the rules have changed and it requires learning about investing in tangibles that are not part of regular investment asset allocation models. Most people have never talked to their financial advisor about what happens when currencies have problems or when interest rates turn negative or when a government starts quantitative easing (essentially running the printing press to create more liquidity in the system).
If you're talking about wealth building, I think you are doing a disservice if you don't also talk about how the paradigm for retirement, jobs, and entrepreneurship has really changed due to the internet. Since 70% of the wealthy created wealth by owning a business, online businesses have to be considered as an addition in your wealth building journey. Low start up costs, global reach, free marketing on social media networks and inventory consisting of digital products makes this a unique time to be a business owner.
The writer of the top investing podcasts article, Saleem Khatri, just started his company, Instavest, recently. He interviewed me a few weeks ago and I was so impressed with him that I had him as a guest on my podcast! (In case you're wondering, NO compensation of any kind was extended either way). I was amazed that he had secured venture capital funding (with the well-respected Y Combinator) for his start up, found his story inspirational and one that I wanted to bring to my audience.
The link to my podcast interview with Saleem is HERE.
Thank you Saleem, Instavest and Business Insider. I appreciate the recognition, acknowledgment and exposure you've brought to Be Wealthy & Smart so we can inspire and empower more people to financial freedom!