Podcast: Play in new window
Subscribe: iTunes | Android | RSS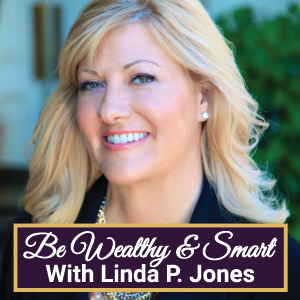 Learn which equity sector ETFs are performing the best and how to use them to spice up your portfolio.
Before we get started, I wanted to let you know about another awesome podcast called Profit Boss Radio. Profit Boss Radio, hosted by MBA and Certified Financial Planner Hilary Hendershott, highlights inspiring women who have created success in their financial and professional life. Each week you can tune in and hear how women have paved the road to sustained success with both beliefs and actions. Check out profitbossradio.com.
Excited this is our 250th show! When I started 3 years ago, I had no idea we would have the wide audience we do. I want to thank you wealth seekers, my loyal listeners and new listeners who are just finding Be Wealthy & Smart.
If you haven't listened to podcast #248, I suggest you do that because I reviewed asset allocation. In that podcast, I mentioned some models use 20% of the asset allocation pie to invest in sectors.
You might want to comb through the best performing equity sector ETFs and see if any of these appeal to you (discuss with your financial advisor before making investment decisions).
Here are the 14 top performing equity sector ETFs according to IBD.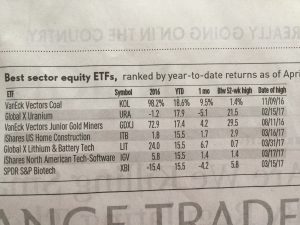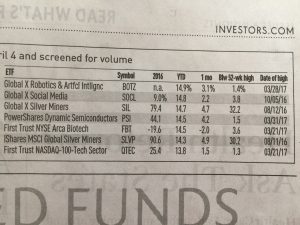 I'm also going to share the strongest performers of the last 5 quarters.
Be cautious, these are already up a lot and can be very volatile. Only invest if you are making a long-term commitment and not just for short-term performance. These are not a recommendation to buy, I'm just reporting on trends.
Please subscribe and leave me a review on iTunes or Stitcher Radio.
Financial freedom can be yours…