Podcast: Play in new window
Subscribe: iTunes | Android | RSS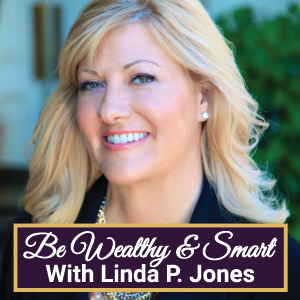 Learn whether to invest in hedge funds, what returns are possible and a special $1 offer for the Be Wealthy & Smart VIP Experience!
Just want to mention our sponsor, Jason Hartman of the Creating Wealth Podcast, and it's a MUST listen for anyone who is looking to create additional revenue streams. His show is full of smart stuff and if you like this show, you'll love his too.
Here is our listener question for the day:
Hi Linda,
I hope you don't mind my sending you this e-mail about your podcast 090. I have listened to roughly 35 of your podcasts now and find them to be very informative. I especially liked 090 "why not to invest in 5-star rated mutual funds". It was a real eye opening segment that was constructed in a way that resonated with me. The "if, then" references were right on point. I am trying to build a personal knowledge database/decision matrix about investing and you are the starting point for me. My wife and I have 3 pensions/401K's between us as well as stock investments with large brokerage firms. Frankly we are tired of the roller coaster of performance fluctuation.
Is it unrealistic to believe that we can do better than 5-8% annual return on our investments? I have a friend who runs a hedge fund that I could get into. Is this a good investment? What questions should I ask about the fund? Would the Hedge Fund topic be a good podcast topic for you to discuss?
I think what you are offering is great. I am not sure which of your pay services/products may be right for us yet but we are still evaluating and when we understand more will make some decisions. Based on your recommendations I have purchased "How to make money in stocks" and Investor's Business Daily, also the "Biology of belief". It is all great reference material. I am absolutely committed to mastering the skill sets needed to become proficient at investing. If you have a syllabus that best defines how to get there, other than what I am doing that would be great.
Thank you for what you are doing for others.
Ron
Linda's response:
Hi Ron,
Thank you for your email!
I'm glad you're investing in your education by reading books I've recommended and that you are starting with step #1 of the 6 steps to wealth: create a wealthy mindset.
Hedge funds are for accredited investors with $300k of income or $1 mill net worth excluding their home. It can be lucrative if they have a good process and track record. You're going to want to ask what those are and how much leverage they use. It's not uncommon for hedge funds to use 300% leverage. The high point to low point in a hedge fund is called the "drawdown", that's the volatility of the fund. Because it's leveraged the volatility can be high, but most hedge funds try to minimize volatility while providing returns above the market indexes, aka "alpha".
A hedge fund is for a sophisticated investor who can afford to lose their money. It is not a basic investment to start out with.
If you're looking for where to start investing, I'd suggest you listen to my asset allocation podcast.
If you're looking for education and guidance from me where to invest, there's the Be Wealthy & Smart VIP Experience. It's where I work with the members and provide live webinars with them monthly, source the most pertinent financial articles that show trends in the market and suggest exactly where to invest.
In the VIP Experience, we have been investing in alternative investments which as an asset class are up over 42% year to date as opposed to about 6% for the stock market.
You won't hear what I teach and the information I give you anywhere else. I'm very specific about what to do and you can always ask me questions at the end of the webinar, in our wealth building forum or our Facebook group. I serve up what to do with your investments on a silver platter!
To join the VIP Experience go to www.lindapjones.com/joinvip and I've got a special offer just for listeners of this podcast – you can join for 30 days for $1 and then get a 50% savings off the regular price. The regular price on the website is $1997 but it you use the promo code "1dollar" at checkout, just for listeners of the podcast you can try it for $1 dollar for 30 days!
After 30 days, you are charged one-time only $997 and then after 45 days from the purchase date you are sent a Wealth Journal where I share the "6 Steps to Wealth" I used to make my first $1 million.
You have 30 days from the date of purchase as a 100% money back guarantee and once you pay $997 you have lifetime membership with no further charges. You pay once and never again, but have full membership and access to me and my webinars!
Go to www.lindapjones.com/joinvip and enter promo code "1dollar".
Financial freedom can be yours…