It's Springtime and I love the freshness of our gorgeous planet this time of year. Even in the desert, life and new beginnings can be found all around us.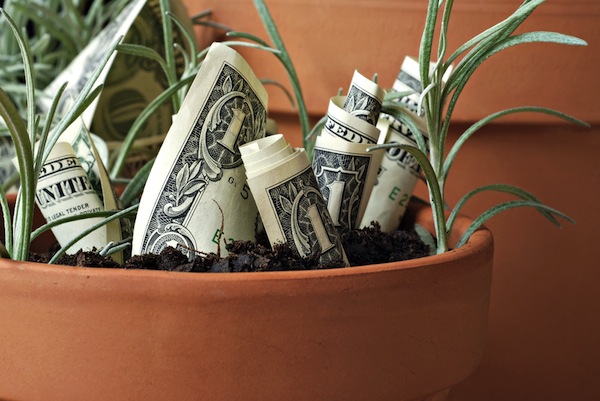 It's also that time of year when you're working on your taxes and the glaring reality of your finances. Sometimes it's not fun to see.
You might wish for a wealth makeover.
You may not feel as abundant as you used to. Is that how you feel?
Do you remember the roaring year of 1999 or how things were still humming along into 2007?
You may wish you could go back to those good years before 2007. Many people do.
This new reality that we're in is causing a wake up call. It's requiring that you set your priorities and get clear on what you really want.
This is the perfect time to be thinking about it – what you really want, that is.
Because Springtime is for new beginnings. Next to New Year's, it's my favorite time to take stock of finances.
Here are some questions for you to think about:
1. How much of a priority are you making your finances?
2. Are you spending enough time learning about what you need to achieve your
financial goals?
3. What are you doing to change your situation?
4. What could you do that would really make a difference to your finances long-term?
5. Have you researched what you should be doing now to get ahead?
These are good questions to ask yourself, because now is a good time to focus on what you need to get where you need to go.
I contributed to an article in Woman's Day magazine about how to check your year's finances:

Einstein said, "The thinking that got you where you are is not the same thinking that will get you where you want to go," or something close to that.
In order to make a change, you need to think differently. You need to have a different plan.
This is the perfect time to do it!
Here's what to do:
Take out a piece of paper and take inventory. On the left side of the paper write, "Where I am" and on the right side of the paper write, "Where I want to go."
First write all the "pros" then write all the "cons" about where you are now.
Do the same for the "Where I want to go" column.
Now, write a few ideas that are actionable items that will move you forward. Like: "Talk to my CPA about how to reduce my taxes, talk to my mortgage broker about refinancing my mortgage, read a book about the coming dollar devaluation (my book suggestions are here: http://lindapjones.com/resources), listen to all of Linda's podcasts, focus on paying off debt," etc.
List the steps you need to do to move forward, then get to work on them!
Changing your outcome requires you to change your strategy.
There's no way around it. You must do something different to get different results.
Take massive action and see what happens!
Now is the time. You CAN make a difference in your finances. It's not too late. There are still tremendous opportunities for wealth building, if you set a goal and make it a priority.
Sign up for the free report below to get focused on your financial freedom.
Be an action taker and sign up for my "11 Quick Financial Tips to Boost Your Wealth" by clicking on the yellow bar above. Get access to the FREE REPORT now!