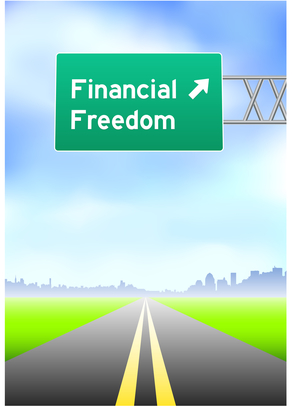 You know the twin pillars of wealth building: creating a luxury brand business and to model investing like billionaires, and now I've got a few things to update you on regarding those two things.
First, what if you work for someone else, can you still be a luxury brand? Absolutely! Creating your luxury brand is about using your unique strengths, separating yourself from appearing to be like everyone else, and engaging colleagues and clients in a unique "experience."
For example, little things like how you write or sign your emails, what your voicemail recording says, how you dress or decorate your office can all help to create your luxury brand.
The idea is to attract the high-end (whether that be clients or executives in your office), be unique and stand out from the crowd.
You can have lovely china and crystal at your desk, write with a Mont Blanc pen, set a standard to return calls within 2 hours, send hand written thank you notes, etc. Use some elegant touches to get noticed. It doesn't have to cost a lot,but showing good taste, manners, and that you've taken the time to be different will go a long way with colleagues and clients, and make them notice and appreciate your uniqueness. It will be even more of a pleasure to do business with you. Who knows how you might benefit?
Secondly, I want to update you on what's happening with gold and silver. While I'm disappointed they haven't headed back up yet, I'm not worried about it. They are extremely volatile and volatility is never fun, but the opportunity to buy at a bargain rate for the physical metal and the mining stocks continues. I hope you're using it to buy set dollar amounts at regular intervals (known as dollar-cost averaging), understand why you own it, and why you hold aces in your hand.
The government money-printing worldwide is continuing and the ultimate result is weakened currencies. Because dollars are paper and can be printed without limit, metals which are also stores of value like gold and silver, hold or increase in value as currencies decline.
It's only a matter of time before the dollar becomes weaker. With $15 trillion of debt, and billions more being created monthly, the final solution will be to re-boot, devalue the currency, and go back on a gold standard where currency is tied to the metals.
It's not uncommon for gold, which has risen 12 consecutive years, or silver which has risen 10 consecutive years, to take a pause and pull back sharply before re-ascending. This has happened many times since 2000 when the bull market for metals began. The "weak hands" (skeptics) panic and sell and the "strong hands" (confident) buy more.
Stay the course and know you are investing in good company alongside "smart money" billionaires such as Jim Rogers, Eric Sprott, George Soros, David Einhorn, the Bass brothers, John Paulson, Louis Moore Bacon, Julian Robertson, Bill Gates, and Bill Gross, among others not to mention American, European, Asian, and Japanese pension funds and endowments that are also investing in precious metals.