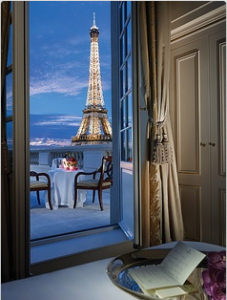 Are you thinking like a millionaire or is your mindset trapped in "lack" thinking?
Millionaires are always preparing to have more wealth. They keep an open mindset and believe everything is possible and available to them. For example, when you're in a store do you avoid certain departments because you think they're too expensive?
It costs nothing to look after all.
When you plan a vacation, are you automatically eliminating certain kinds of trips, certain cruise lines, certain cities because they are too expensive?
If so, when are you going to allow yourself to dream? Having dreams is important BEFORE you create wealth.
People often say "I'll do this or that after I win the lottery." How about turning that around and allowing yourself to look at nice cruises, cars, and clothes before you can afford them?
Did you ever think it might actually inspire you? It might make you see it's more possible than you might have otherwise believed?
Many people dream of being a millionaire, but don't do anything about it. They don't even take a calculator and figure out how much money that is a month, week, day, or minute. If you were able to bill yourself out at $1,000 an hour for 21 hours a week (the rest of the time is doing other business essentials and having down time), 4 weeks a month, 12 months a year, you would earn over $1 million.
That's $17 a minute.
Not per hour, per minute.
Are you valuing your time like a millionaire? Are you doing things to further your business or your career that will increase your value to $17 a minute?
Are you dreaming for bigger things or settling for less?
Allow your imagination to run! We spend so little time thinking about what we want or even exposing ourselves to things outside of what we can afford, as if we will be penalized.
There's NO penalty for looking. Period.
Here's your assignment…
Look at something outside of your price range. Go in with the mindset you can afford anything you want and there are no limitations. Go to an expensive store and try on designer clothing or shoes. Go to a car dealership and test drive an expensive car. Try on the biggest diamond at Tiffany's.
When I was at the Berkshire Hathaway shareholder meeting a few years ago, I took the opportunity to tour private jets. I got to see the inside of a Gulfstream IV jet and compare it to other planes. It was amazing! I loved it.
Looking at big ticket items, and not automatically blocking them out, changes the way you think. Rather than feeling "bad" that you can't afford it, it's a thrill to see what's possible.
Everything is possible.
People with worse circumstances than you have achieved all their dreams. If one person has done it, you can too.
Stop limiting yourself. Open your horizons. There's more out there for you than you realize or accept right now.
Everything.