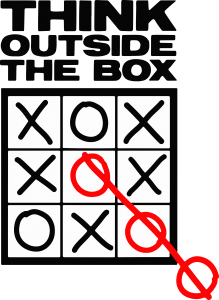 The first morning of the convention, my friend Kathy and I walked out of our hotel, excited to get to the conference. Our hearts sank when we saw a long taxi waiting line of people waiting for cabs in front of our hotel. It looked as if it was about an hour wait. If we got in line, we knew we'd arrive to the conference late and miss the first speaker. The valet explained there were no taxi's to be had because the convention was so huge and they were all busy. Most people just resigned themselves to being late and stood there.
I noticed a limousine parked nearby and we inquired about the price. They told us it would cost $60. I figured some people in the long taxi line were probably also going to the conference, so I asked, "Is anyone going to the NAB conference at the Convention Center?" I recruited four people from the taxi line who were also going to the Convention Center and we each paid $10. The driver got his $60 and it turned out to be even cheaper per person than the $30 taxi!
What happened is kind of funny because we ended up arriving in a limousine – a long black stretch limousine – just as a lot of people were also arriving at the conference. Later, we kept getting asked questions like, "How much did the limo cost? Was it expensive?" People were so enamored that we would seemingly spend a fortune for this limousine – but the truth was it actually cost less than a taxi!
A lot of people acted like it was weird that we showed up in a limousine because they expected it to be a ridiculous extra cost. They weren't thinking there was an economical way to ride in a limo! So don't be afraid to think outside the box — sometimes arriving in luxury can be the cheapest option!
Listen to the podcast HERE.